Sunset Park Waterfront – Before & After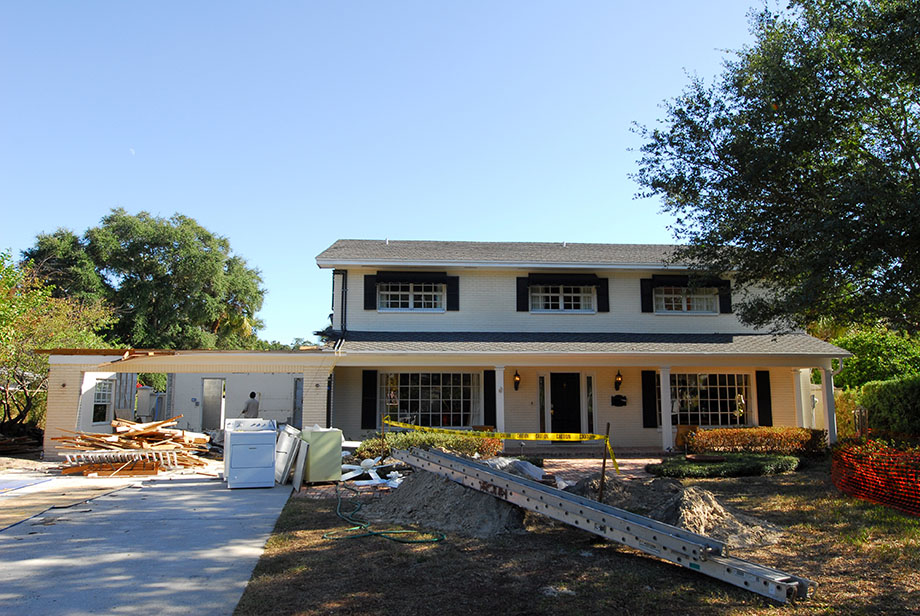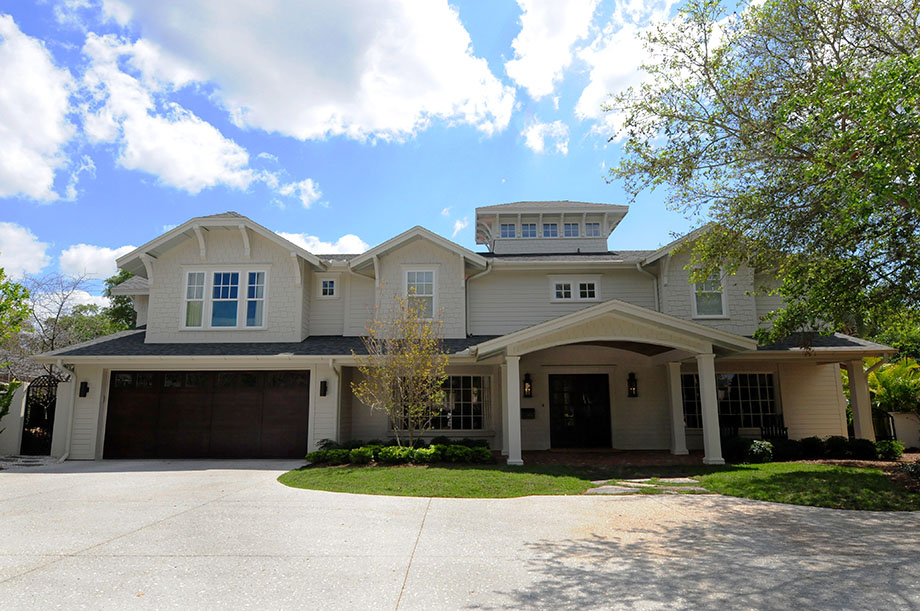 FRONT ELEVATION
BEFORE: Remaining in residence during construction was challenging, but constant communication from the Sunset Team made the process very doable.
AFTER: The new garage, second story expansion and dynamic roofline help create the mass that transforms this elevation.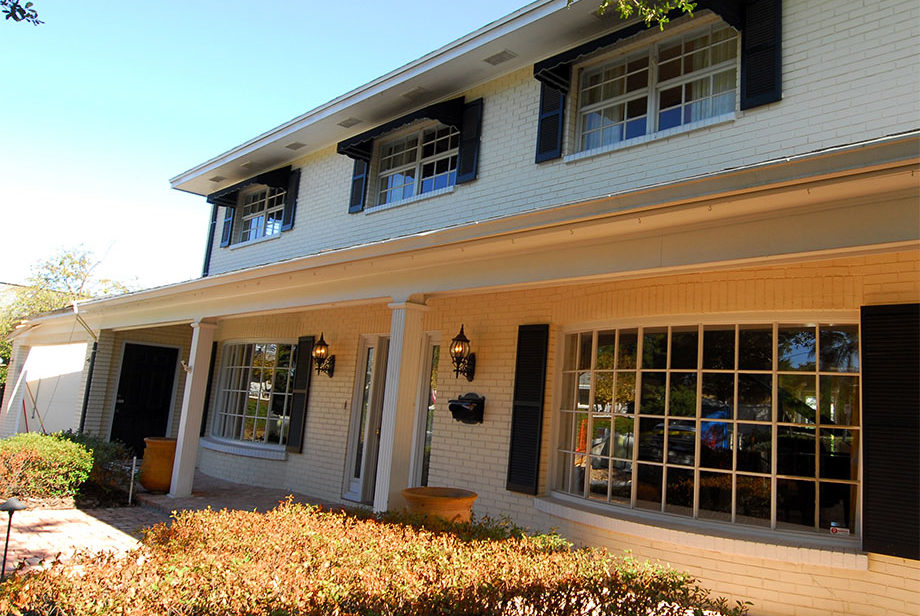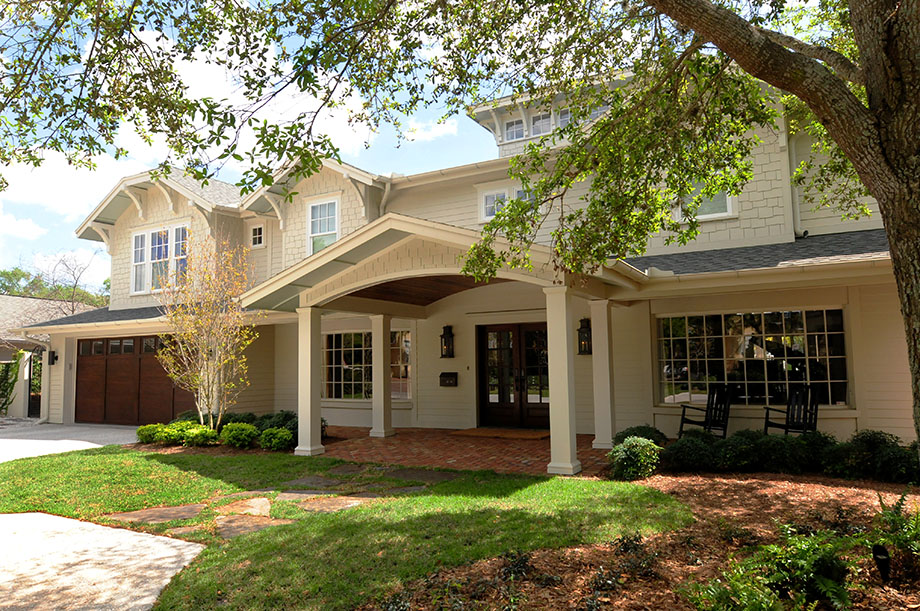 FRONT ELEVATION
BEFORE: The two original bay windows were able to be incorporated into the final design.
AFTER: The coastal style is emphasized by lap board and shingle siding, triangular brackets at the eaves, as well as gable and jerkinhead gable rooflines.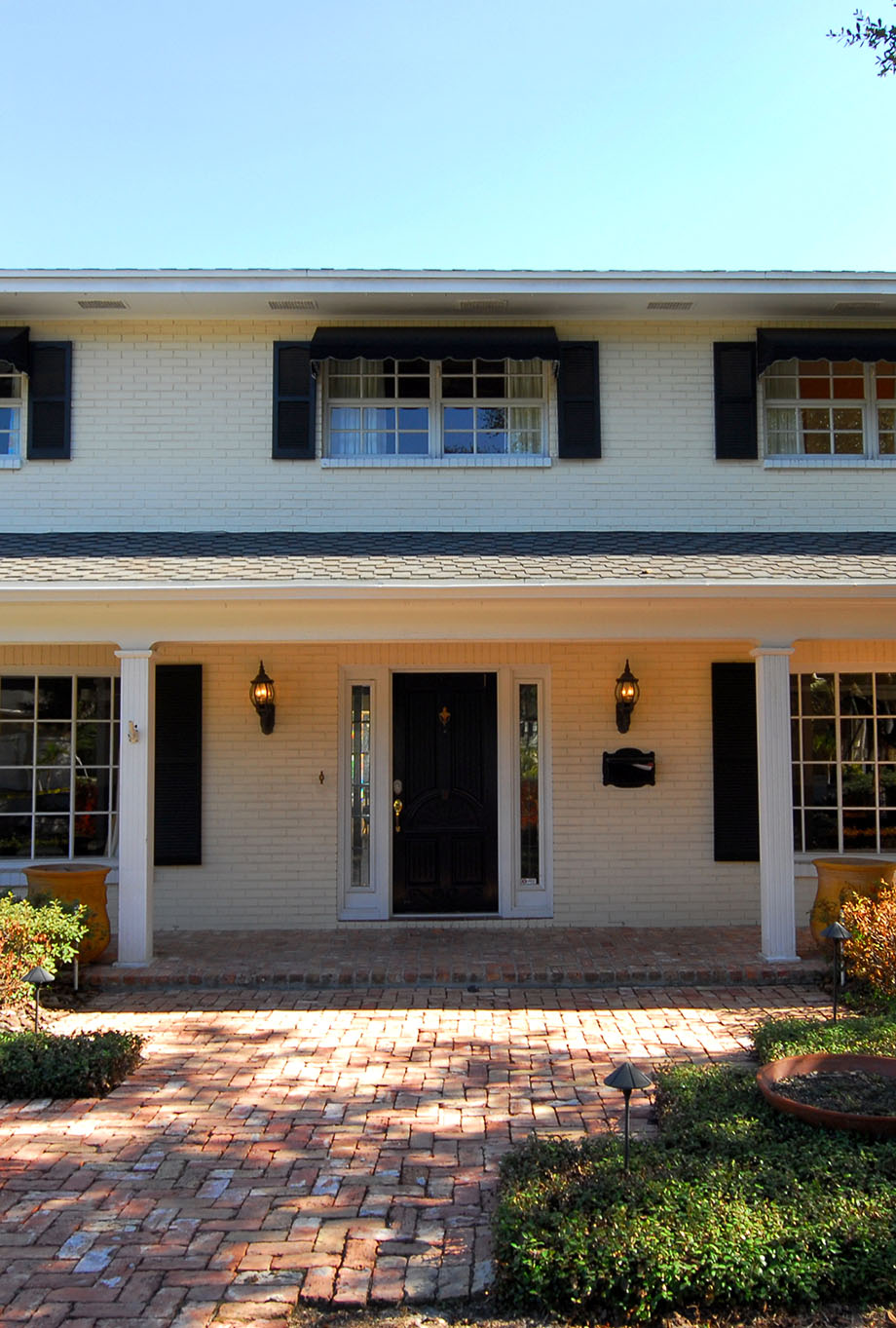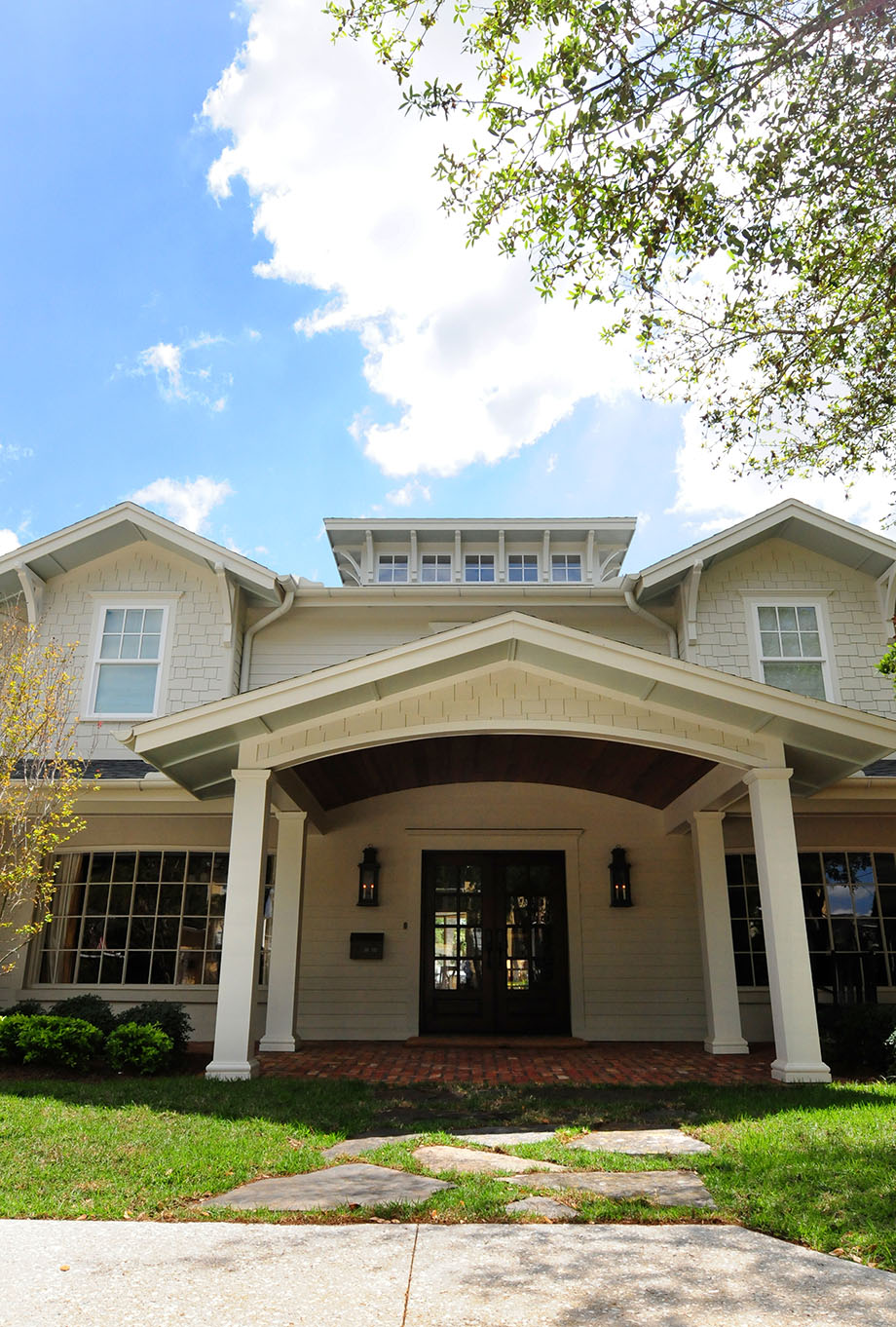 FRONT ENTRY
BEFORE: The traditional columns' style was quite adaptable to the coastal look.
AFTER: The cupola, window seat dormers, custom mahogany double-entry doors,
and gabled entry porch combine to create a dramatic front elevation.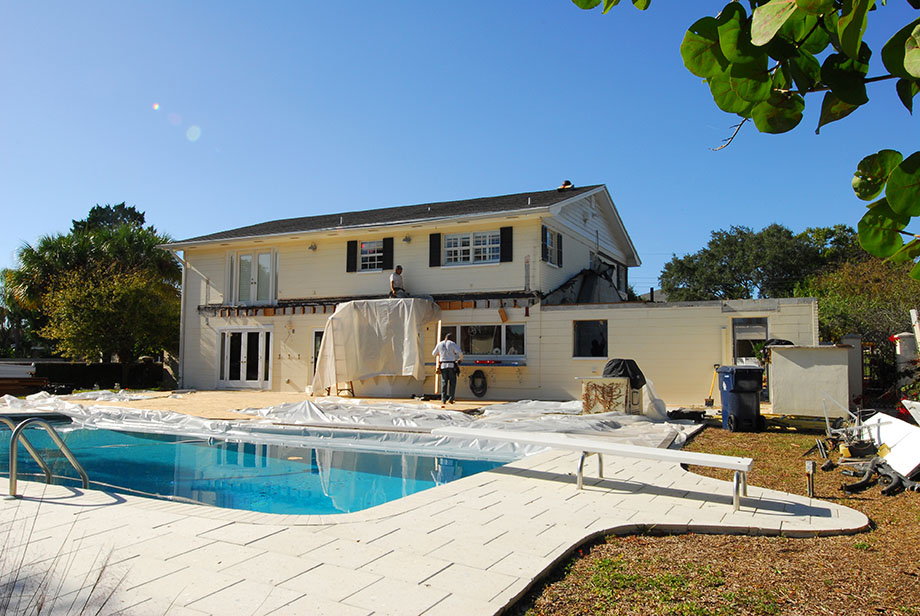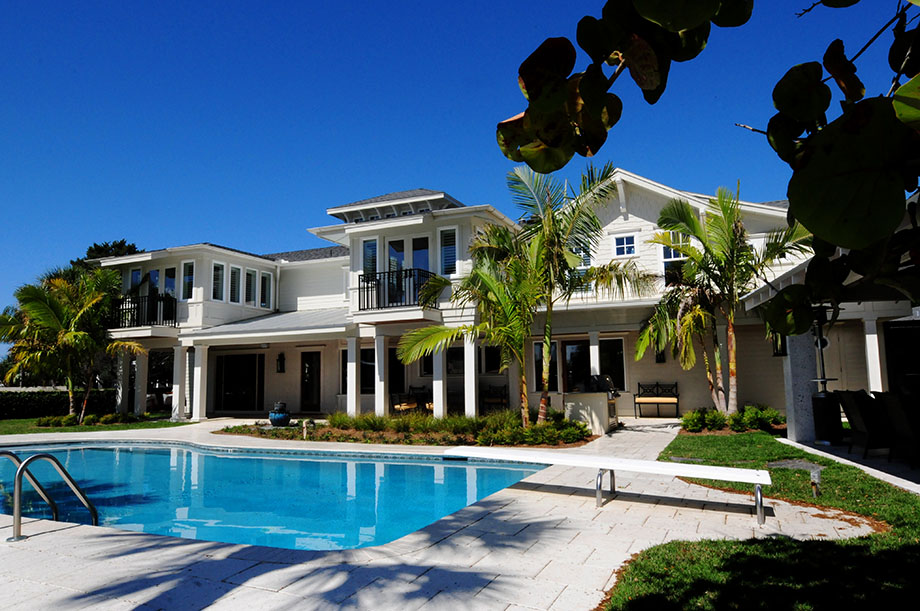 REAR ELEVATION
BEFORE: The pool is probably the only remaining recognizable element in the rear elevation.
AFTER: This ingenious transformation addresses everything on the family's wish list,
while still complying with FEMA's 50% rule.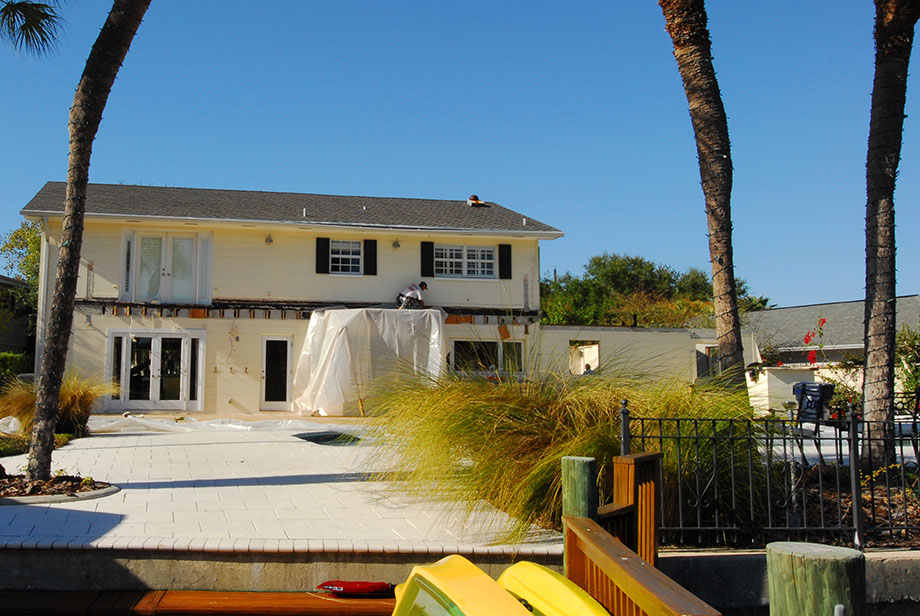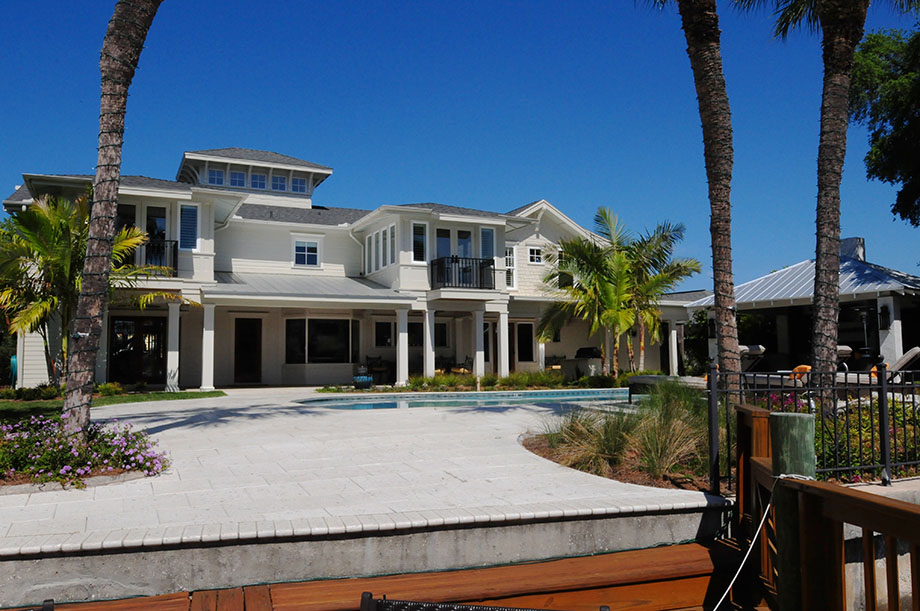 VIEW FROM THE DOCK
BEFORE: Good bones and a phenomenal location are certainly
an advantageous starting point for any remodel.
AFTER: Aspects of coastal design are celebrated in the surrounding environment,
bringing the outdoors in, with vistas in all directions.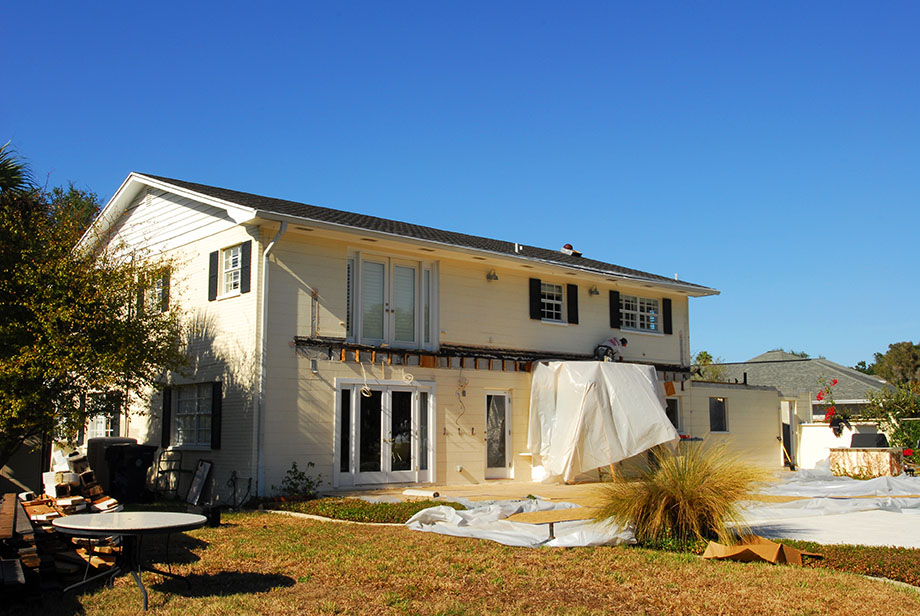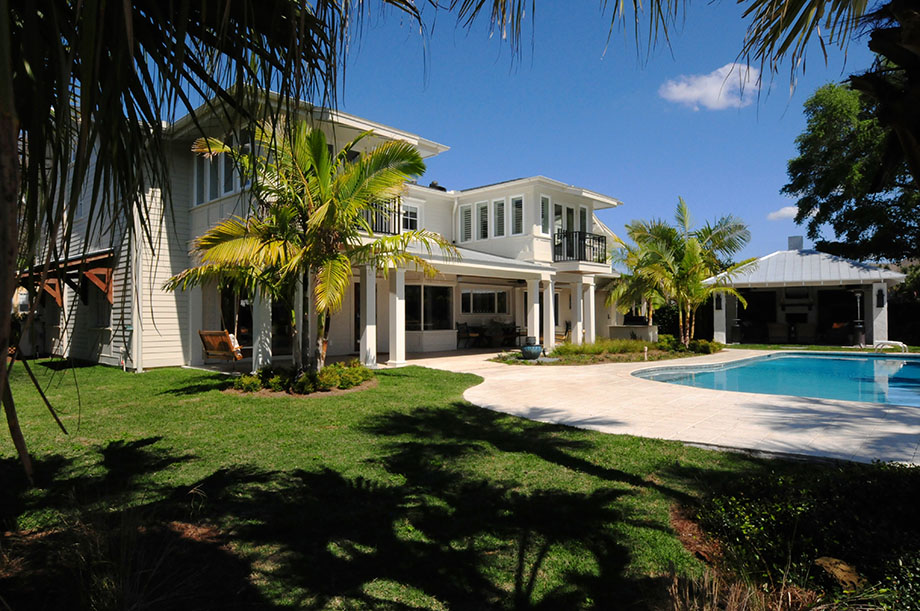 SOUTHWEST ELEVATION
BEFORE: The second story bedrooms, in the rear of the home,
are about to undergo a dramatic transformation.
AFTER: Both bedrooms now have sunrooms with exterior balconies,
again emphasizing the tenets of coastal design.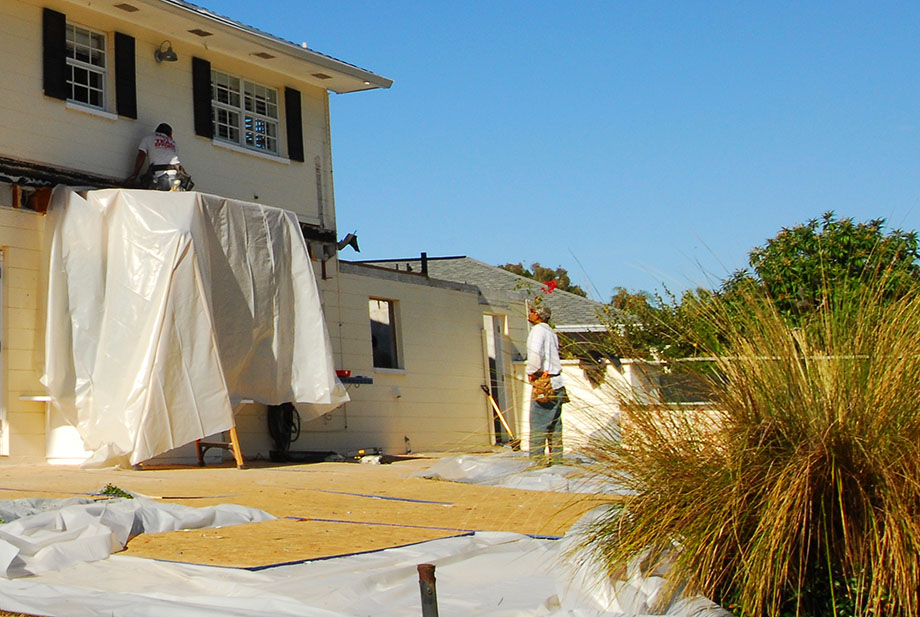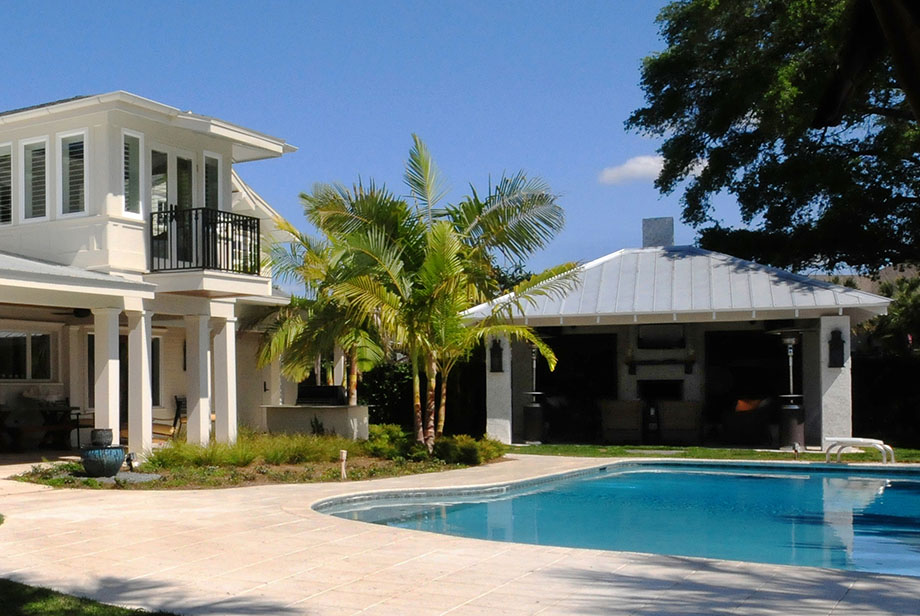 OUTDOOR LIVING
BEFORE: Nothing but strong sun and empty space occupy
the original east end of the pool.
AFTER: A forgotten corner of the yard is transformed into 400+ sq. ft. of luxurious
year-round outdoor living space. Perfect as a personal retreat or hosting a crowd.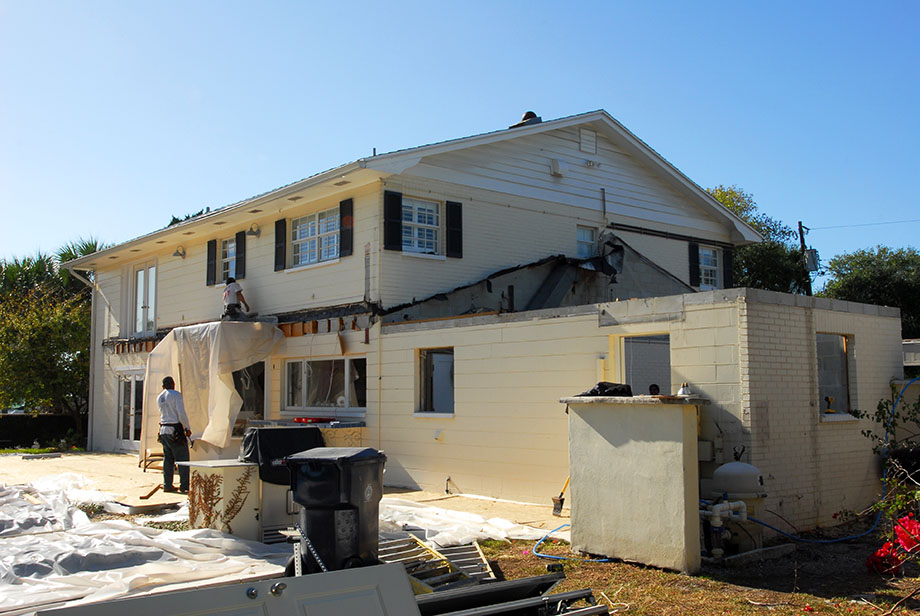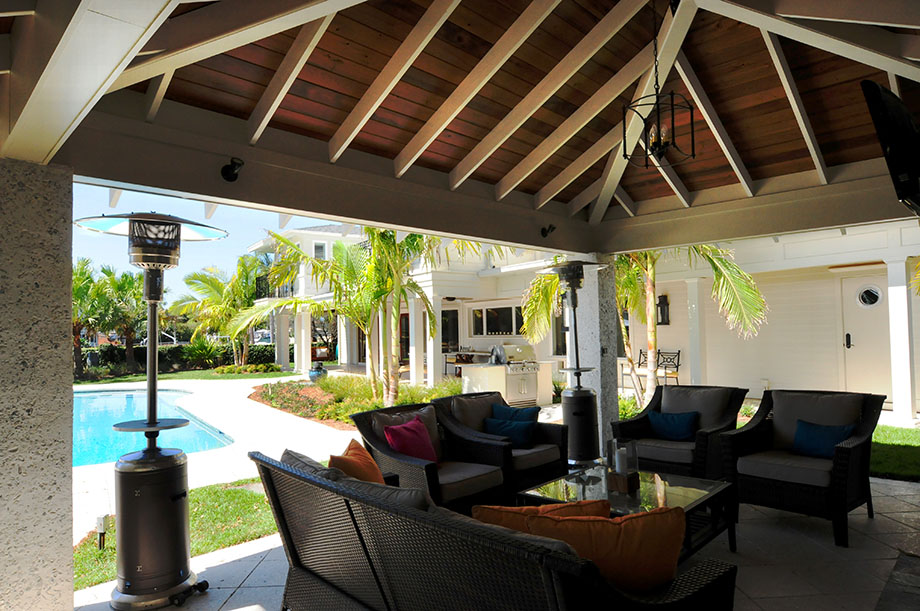 SOUTHEAST ELEVATION
BEFORE: Full Florida outdoor living requires some shade.
The pool and grill area had none.
AFTER: Tabby stucco columns, which get their mottled texture from oyster shells,
give a nod to this salt water site.The cabana truly completes this coastal design.