We never lose sight of your dream...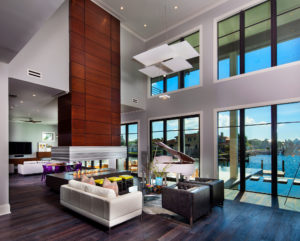 "Mark was always two steps ahead of us. It was a phenomenal experience. The whole process was very transparent.
I would build again with Mark in a heartbeat, he is just a joy to work with."
Angel and Stephen Judge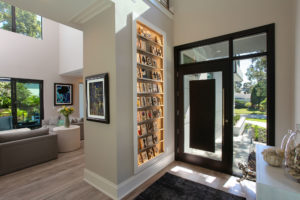 "After interviewing several other builders, we knew within the first 10 minutes of our meeting that Sunset would be our builder. We both felt Mark would be the best to guide us through the process, and we continue to be impressed with the people with whom Sunset aligns themselves."
Dan and Michelle Ricker
"Thank you again for all the personalized attention you provided us throughout the construction of our custom home. Having worked with builders on our previous homes, it was refreshing to work with your team. You not only met our expectations, but exceeded them. Your attention to detail and timelines was very impressive. It was refreshing to see your service and support continue until we were happy, even after we took possession of the house! Thank you again, your professionalism shines above the rest."
Mark and Liz Prokosch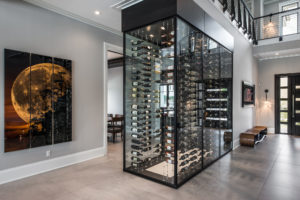 "Building this home was a true labor of love. This would not have been possible without great builders. Mark Jordan and Peter Kieffer of Sunset Properties make home-building a journey where all your desires are achieved and all concerns are alleviated. This makes the process memorable and as worry-free as possible. We hope all of our friends will consider them if ever they have a desire to build in the Tampa area."
Michael and Ashley Wuliger
"Selecting Mark Jordan and Peter Kieffer with Sunset Properties of Tampa Bay was by far the best (and most important) decision we made in building our dream home. Mark and Peter are honest, kind, hardworking, flexible, responsive, and eager to please their clients. The quality of their workmanship is phenomenal, and we believe we got far more for our money with them than any other builder we could have selected. Plus, they finished within their originally projected timeframe, which is practically unheard of in construction!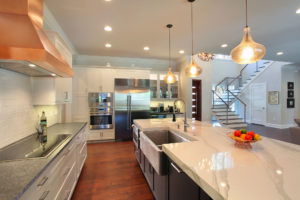 There were a few minor hiccups along the way, but Mark and Peter handled them with tact and professionalism. Our friends and colleagues who have visited our home have all commented on the high quality of the finishes (drywall, paint, tile, etc.), which is a testament to the Sunset team. It is my honor when I am asked to serve as a reference for Sunset Properties of Tampa Bay – they truly are the best of the best and we feel so fortunate to have found them to build our dream home."
Erica Mallon
"If you are looking for a custom home builder who is honest, straight-forward, has excellent attention to detail, and truly cares about their clients, look no further. Sunset Properties of Tampa Bay built our dream home in South Tampa starting from conception to the final result. Mark and Peter were there every step of the way guiding us from start to finish. I cannot say enough nice things about them. We worked with architect, Meyer Weitzman and designer Carolina Curran who regularly team with Sunset on jobs. They have great working relationships with each other making every step of this project seamless. While working on our home, both Mark and Peter of Sunset encouraged us to regularly stop by the project to walk the property with them. They answered all our calls, were always open to discussion, and made sure to be available when we needed them. I recommend them to everyone we know, even strangers. There isn't one bad thing I could say, because they really make you feel heard and insist on only the best for their clients. You can also tell how liked they are by vendors in the industry. While picking out things like flooring, cabinetry, fixtures, etc. we would sometimes get an annoyed look when saying our builder sent us until we mentioned Sunset Properties, then it was big smiles, open arms and constant compliments to Mark and Peter. I'm telling you this is MAJORLY important. A happy vendor is an accommodating vendor and helps that stressful process become a fun one. At the completion of our project, we were actually sad to say goodbye to them. What could've been one of the hardest projects of our life turned out to be one of the most enjoyable experiences we've ever had. I equate that all to Mark and Peter and the rest of their team. I promise you won't regret using them for projects big or small."
Nicole Borel-Saladin
"I just wanted to say thank you for being so great to our family through this whole process. When we bought our house we knew it was going to be a big project but we had no idea it would turn into a complete down-to-slab-and-concrete-walls remodel. I appreciate all the time you took with us to plan and make sure we made the right decisions during the process.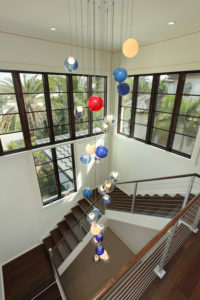 Your subcontractors were all wonderful and worked well together, I could tell they wanted my house to be the way I wanted and worked hard to make it happen. I can't tell you what a pleasure it was, we watch a lot of remodeling shows on TV and we were nervous that our project would be longer than you said, way over budget and probably be a nightmare to finish. I am so glad to say we had no problems at all, I still can't believe you were able to get all this work done in 4 months, it's just incredible! I can't say enough nice things about Mark and Sunset Properties and I will be happy to give a referral anytime someone asks. Thanks again!"
Liz and Slade Woods
"In our South Tampa home remodel and addition, we had five expectations of a contractor: quality, timeliness, communication, cost-effectiveness, and design solutions where our plans were unclear. Having heard horror stories from various friends' experiences with other contractors, we were almost reluctant to start the project. Mark convinced us he could meet our needs. Now, after the fact, we are absolutely satisfied. Sunset Properties not only met but exceeded our expectations on every count."
Sharon Brown
"It has been a great pleasure working with you over the past year and I think that Sunset Properties did a fantastic job of converting our dark lines on white paper to the finished product. I'm so happy that you were our contractor and I know that you put great care and thought into the construction of our house. I know throughout that you improved upon many items of the design but also helped us avoid a change order nightmare by closely watching the budget.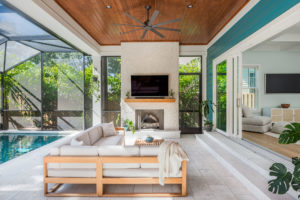 Thanks a lot for the superb craftsmanship and great attention to detail that you exhibited on constructing our home. In the end we got a home that exceeded even our lofty expectations. Thanks again and just know that you will always get our highest recommendations."
Mark and Avery Awmiller
"We have finally found our dream home! We are very familiar with the Tampa Bay area and knew the appeal of living in the south Tampa area. Kevin and I had been in every new construction home in the area, but the minute we walked into our Sunset Properties home we knew we had found our dream home. We made an offer on the home, even though we had not yet sold our current home and the housing market in general was not quite up to speed. We are extremely conservative, but it was love at first sight for us and we did not want to risk losing this home. We took a giant leap of faith and two days prior to closing on our Sunset Properties home we received a contract on our home. It was meant to be, and we couldn't be happier in our Sunset Properties home. I am a realtor and have been in many homes, but have never seen this much attention to detail or this quality of work. This home has surpassed our expectations and so has Mark's attentiveness. I tend to be very much of a perfectionist and Mark has resolved any issue immediately and put my mind to rest. We feel so blessed to have found Sunset Properties and to own one of their homes!"
Kevin and Glynis Donnelly
"I have been a home inspector in the Tampa Bay area since 1984. During that time I have personally inspected over 12,000 properties ranging from multi-million dollar homes to multi-family units. I recently had the opportunity to inspect one of your newly built homes in South Tampa for one of my clients. I was very impressed with the overall quality of the construction and finish.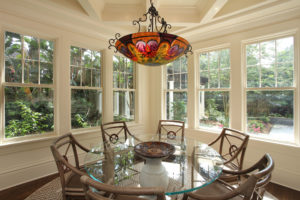 Also, the willingness of yourself to correct the items found during the inspection was very refreshing. Many other builders often argue every item making it an unpleasant experience for everyone involved. The items noted in my inspection report were found to be relatively minor and very typical with new construction. I often have potential clients call me for a recommendation for builders in South Tampa and I will certainly have no trouble referring your company in the future."
David Booth, Britannia Building Consultants, Inc.
"My wife and I cannot thank you or give enough praise for the excellent job you and your crew did with the renovation of our Avila home. The quality of the work is excellent and the job came in on time and on budget. Your communication throughout the project greatly eased the process for us. Please do not hesitate to give our names as a reference for future jobs that come your way. It would be our pleasure to recommend you. Once again, thank you for doing such a fantastic job."
Richard A. Corbet
"I wanted to take this opportunity to commend you and your company for the efforts made during the recently completed renovation project in the Avila community. The quality of workmanship, professionalism displayed and seamlessness of the project resulted in an exceptional overall product. Our company has conducted consulting services for more than 12 years and participated in numerous projects of this type over that period in varying manners.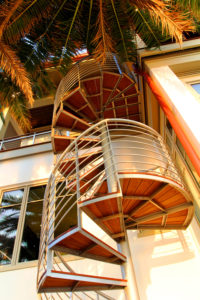 While serving our clients we are continuously monitoring the projects from the perspective of the owner ensuring that quality workmanship is conducted and that costs, as estimated, are carefully watched. It was an extreme value to our client that you were able to deliver a quality renovation project ahead of proposed schedule and within your estimated costs. This is not taken lightly as previous experiences have proven differently. The time you took personally prior to beginning this project and during the entire project was critical to its success. I must also add that your specialized sub contractors are to be commended for an above average effort and attention to detail. Please do not hesitate to list our company as a reference for any future endeavors. As the opportunity is presented we will look forward to referring your general contracting services to our future clients."
Bruce W. Holland, Jr. President, Holland Home Consultants