Avila – Urban Transitional Before & After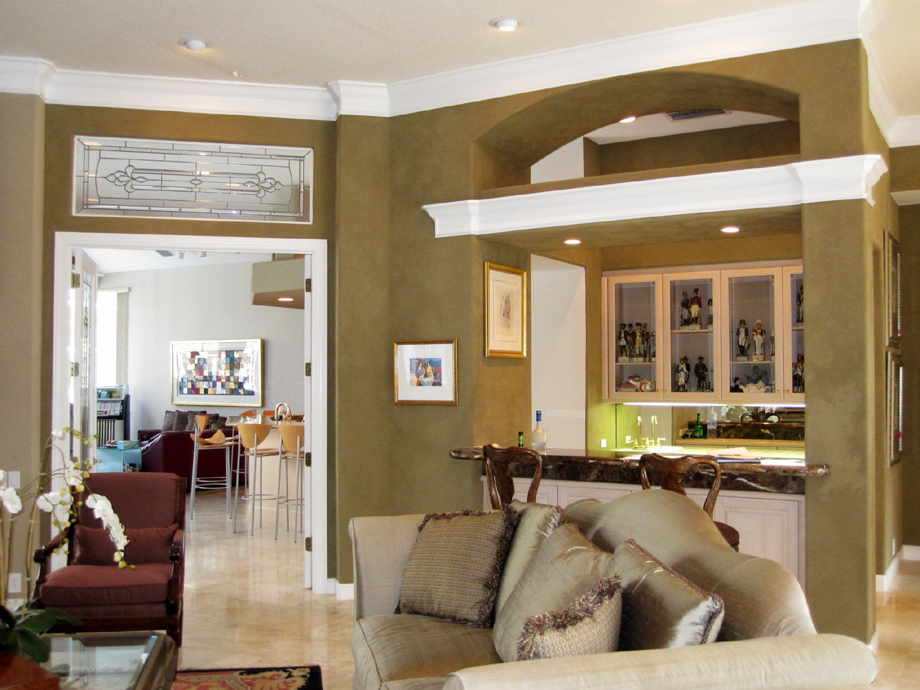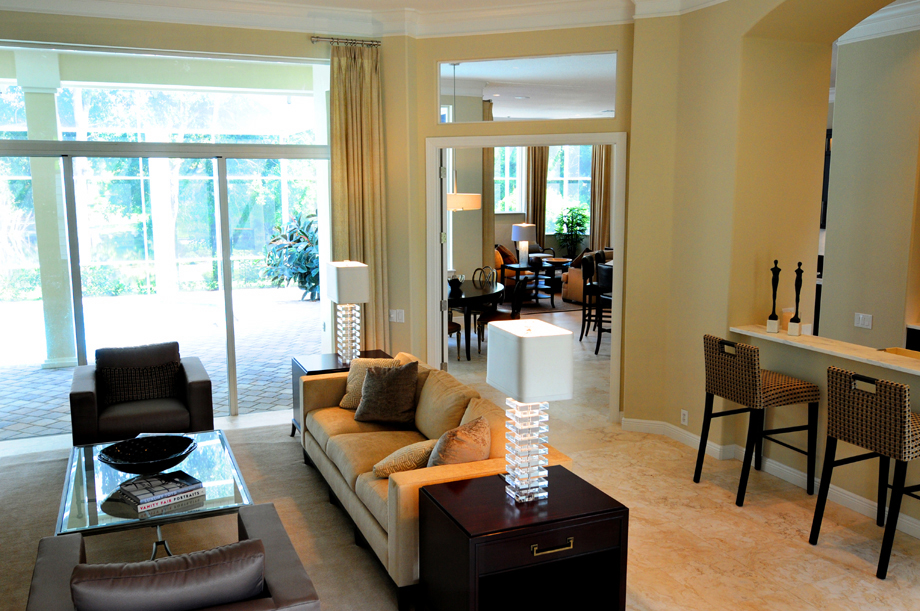 LIVING ROOM & BAR
BEFORE: Living room, bar, and entry to kitchen and family room…very dated.
AFTER: Adornments, leaded glass, and bar area soffit lighting were removed, paving the way for the cleaner transitional style.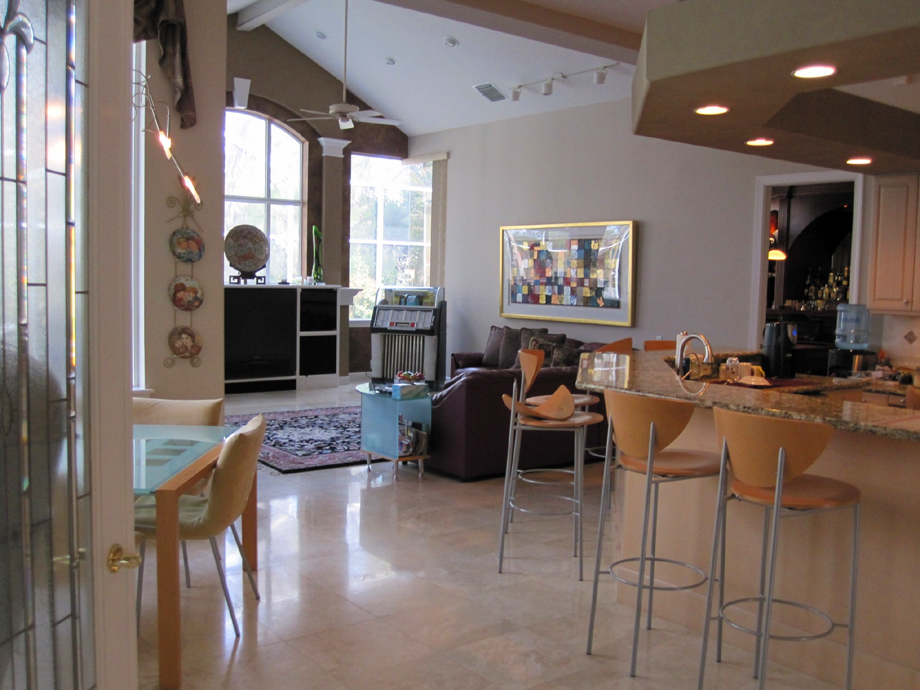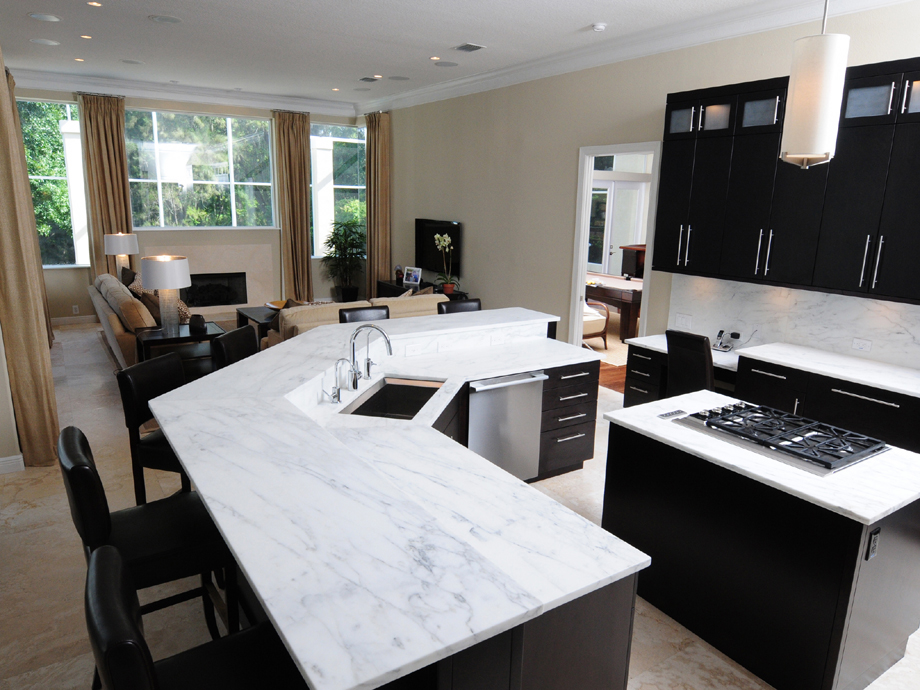 KITCHEN & FAMILY ROOM
BEFORE: The kitchen breakfast bar had drop-down soffit lighting
and a vaulted ceiling in the family room.
AFTER: The energy-sapping vaulted ceiling was removed and windows reconfigured. Recessed lighting and fireplace were added, all showcasing the espresso-color custom cabinets and Carrara marble countertops.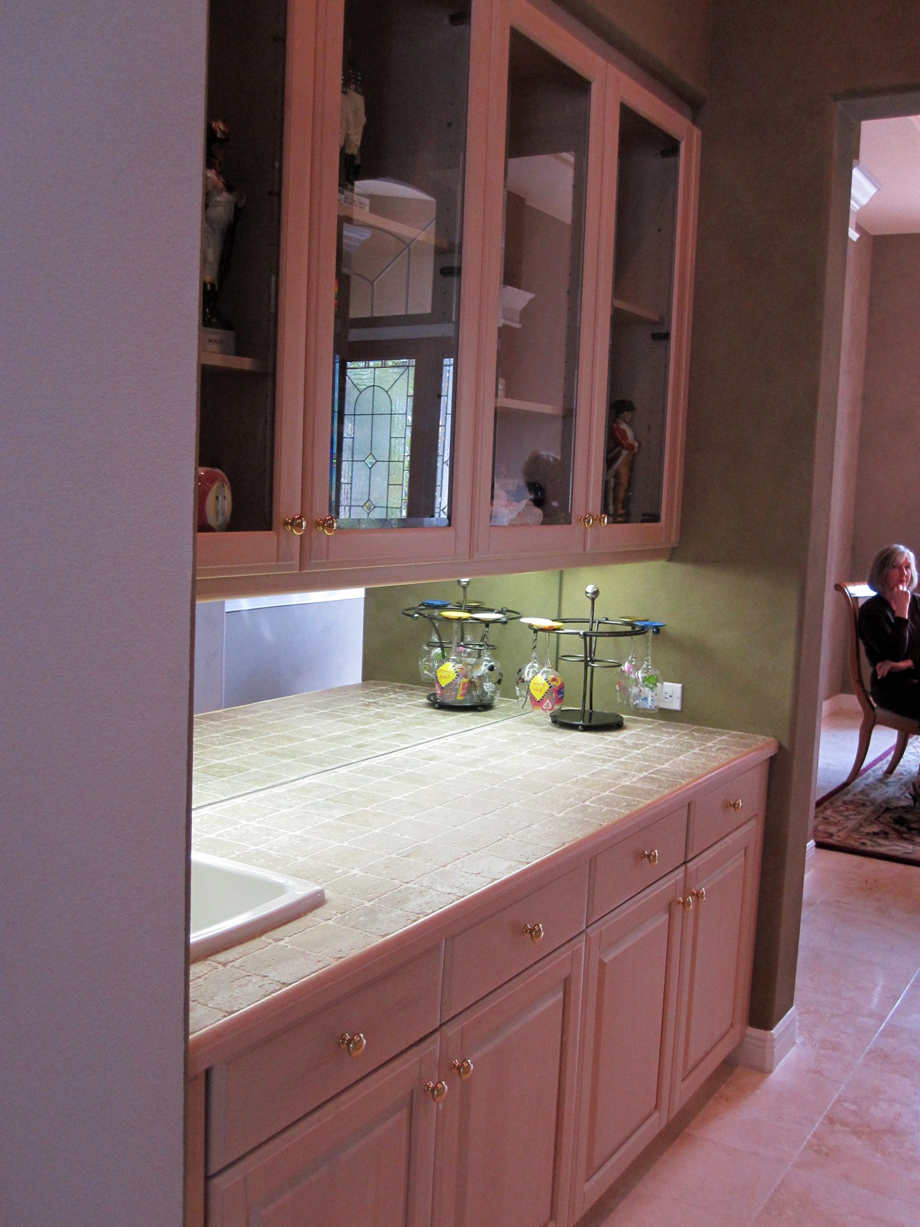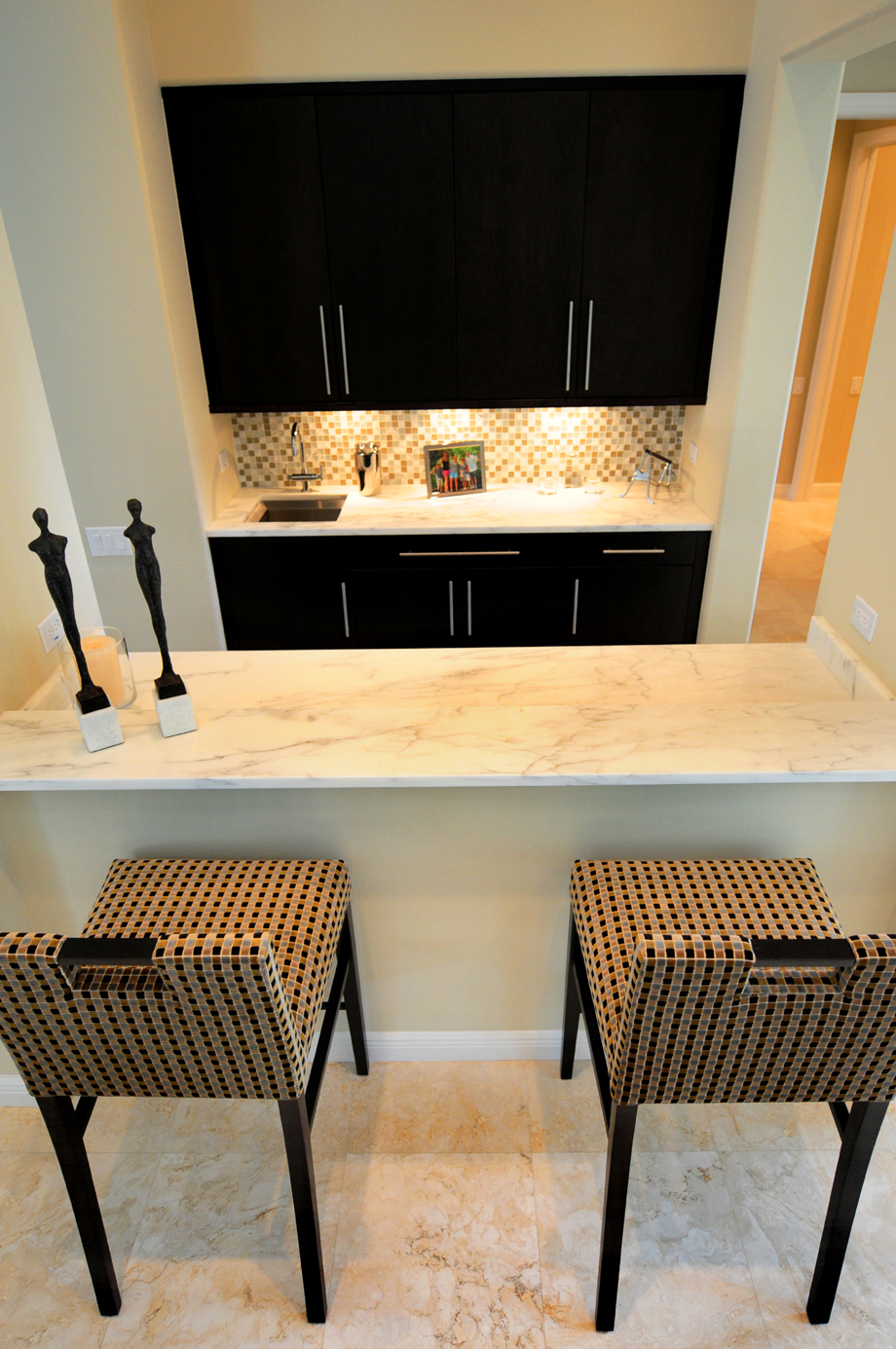 BAR & BUTLER'S PANTRY
BEFORE: Bar area between kitchen and dining room.
AFTER: Kitchen finishes were extended throughout the bar area
along with glass mosaic tile backsplash.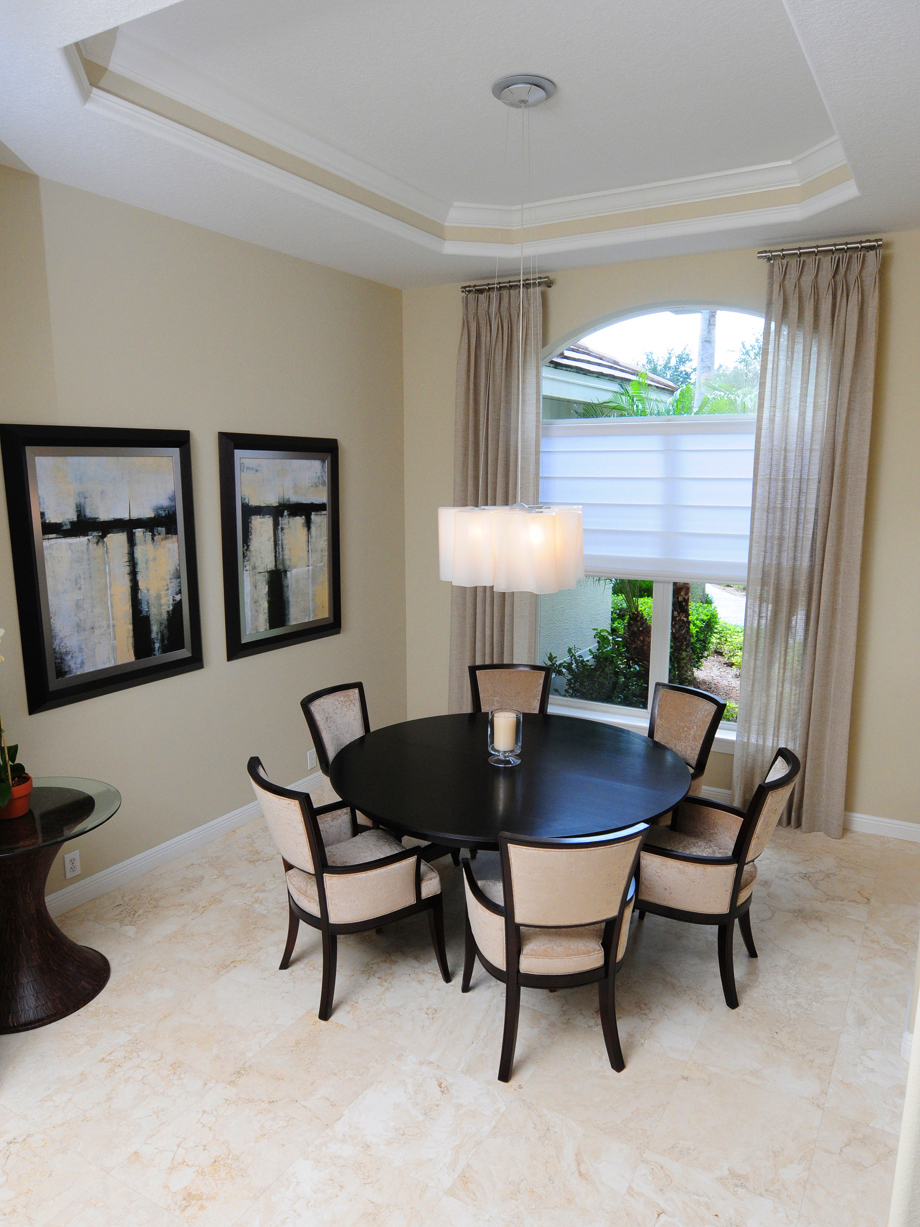 DINING ROOM
BEFORE: Ornate faux finishes ruled the before dining room.
AFTER: Existing travertine floors throughout the home were honed to remove a high gloss finish and reveal the soft natural color.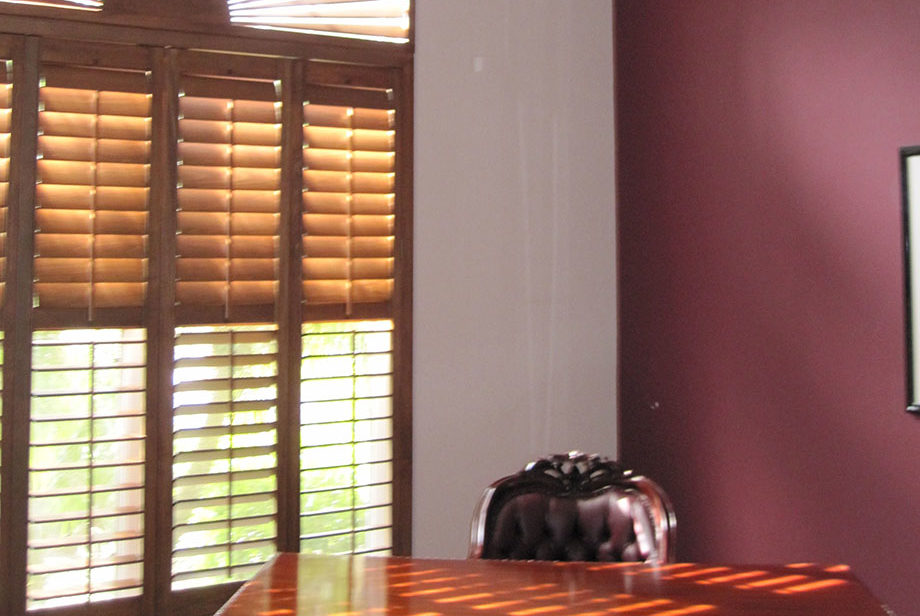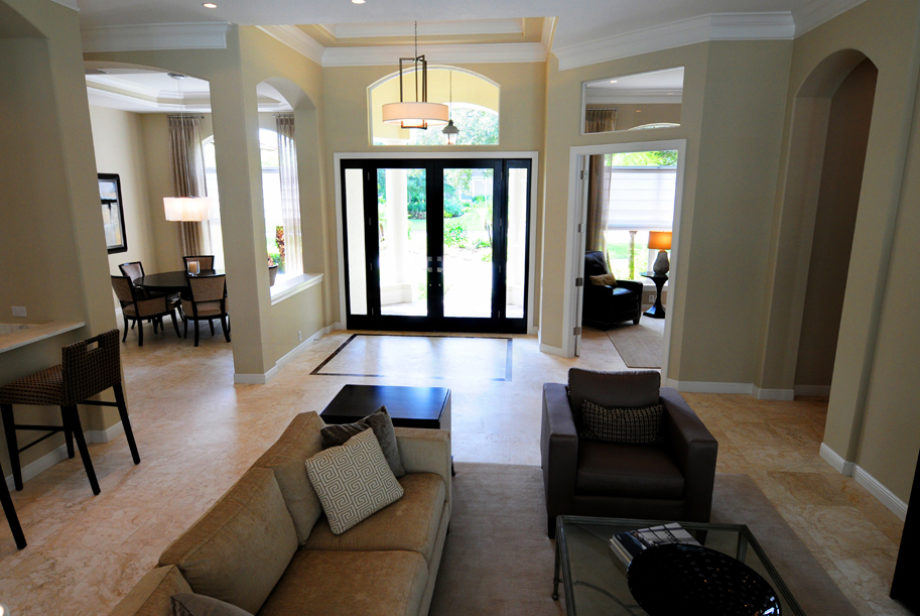 DEN
BEFORE: Detail in the den, located next to home's front entry.
AFTER: The den is just to the right of the front entry, blending seamlessly.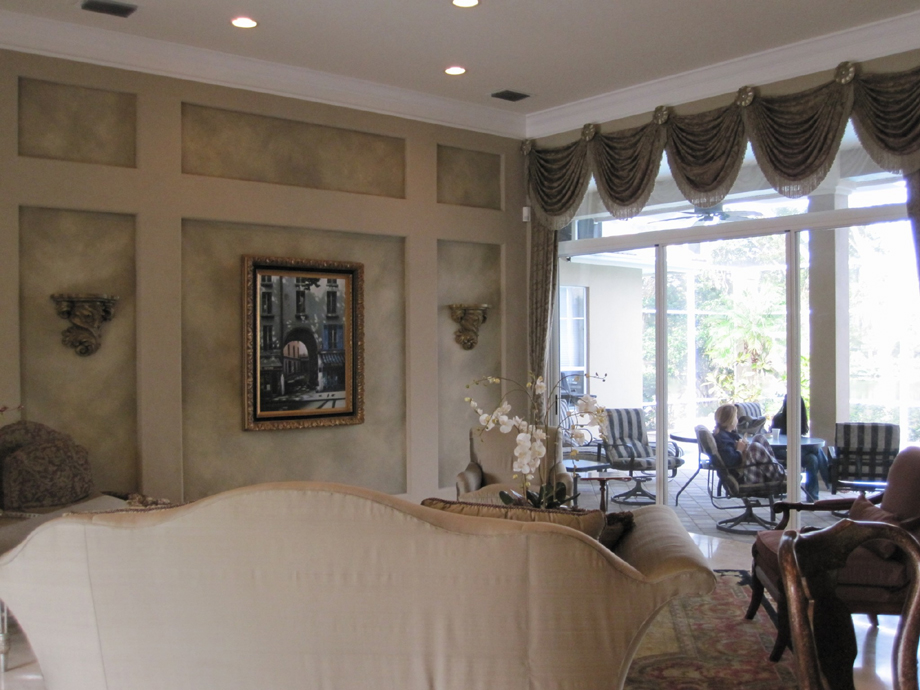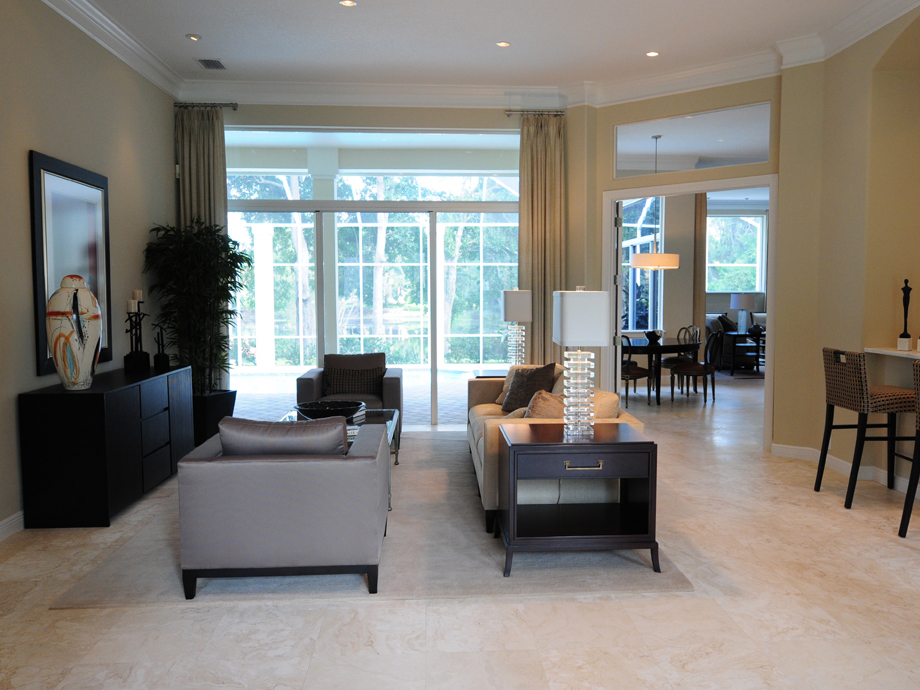 LIVING ROOM
BEFORE: A raised picture-frame wall treatment, as well as an abundance of faux finishes,
flourished in the before living room.
AFTER: Expert construction concealed the offending wall in the living room.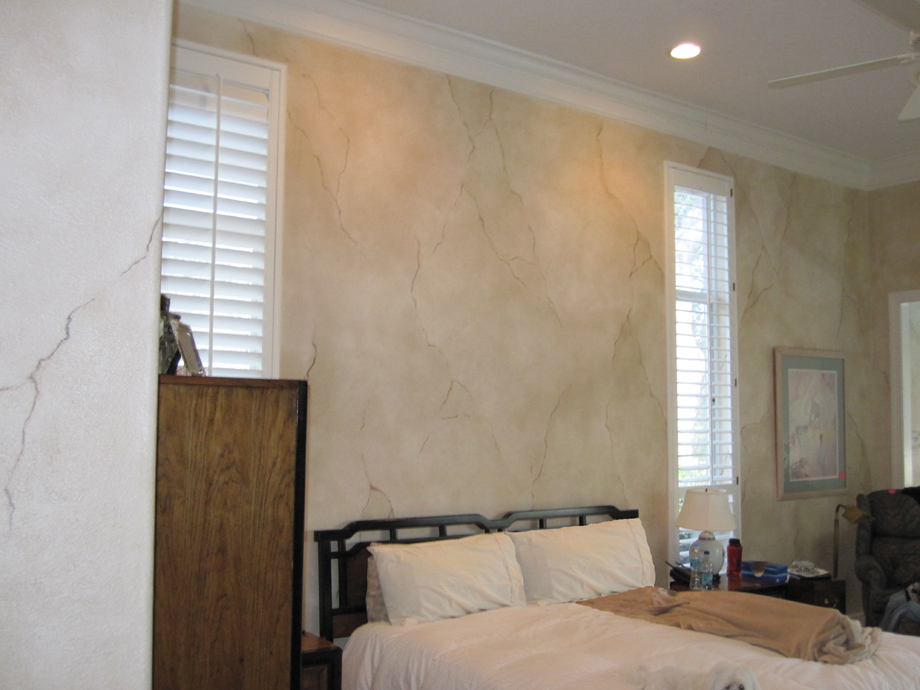 MASTER BEDROOM
BEFORE: 80's era faux marble walls along with plant-shelf ceiling niches
surrounded the master bedroom.
AFTER: Faux wall treatments and niches were banished.
Urban contemporary envelopes the space.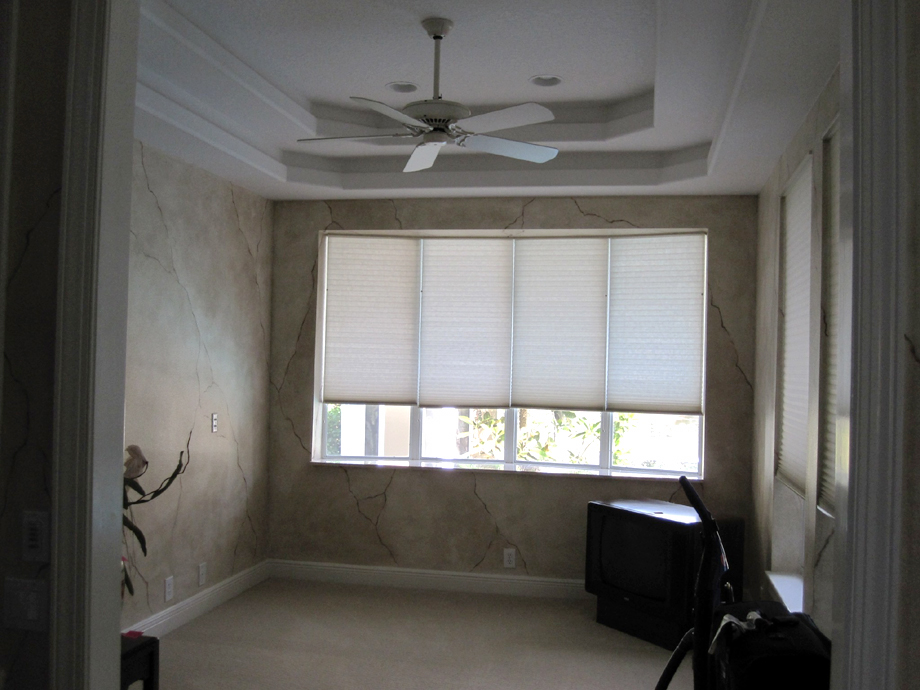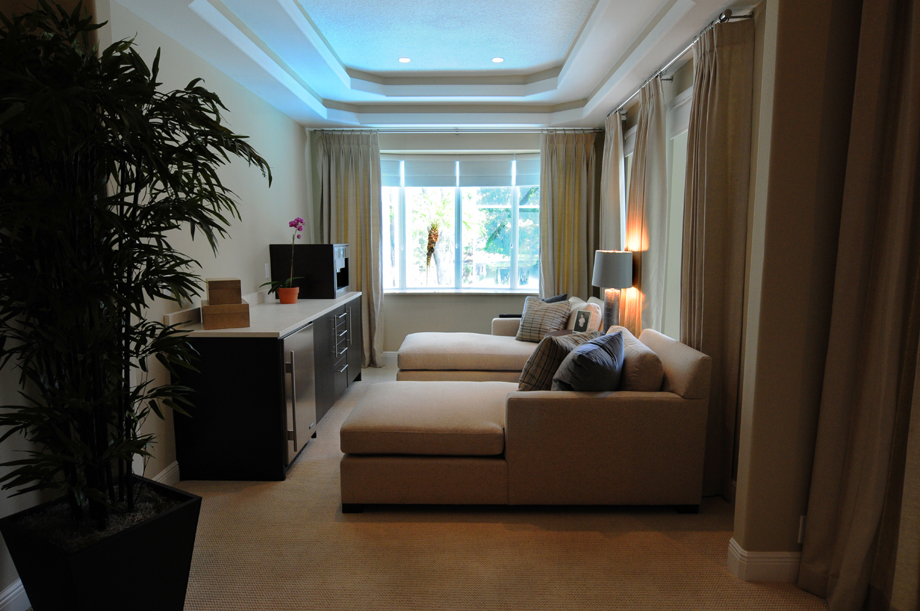 MASTER BEDROOM NOOK
BEFORE: Master bedroom space looking for an identity.
AFTER: Transition to luxurious master sitting room with coffee bar.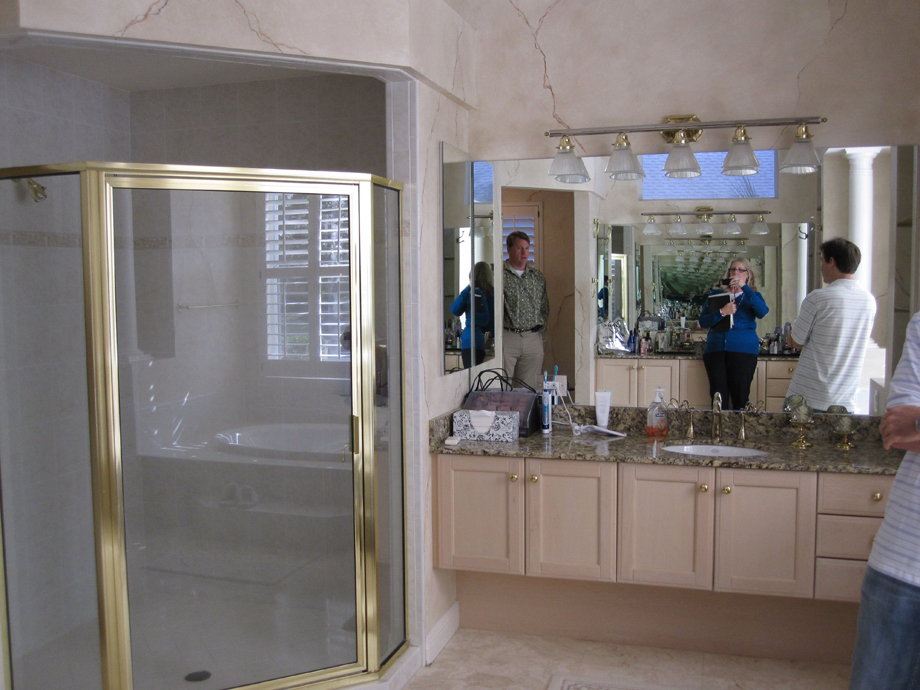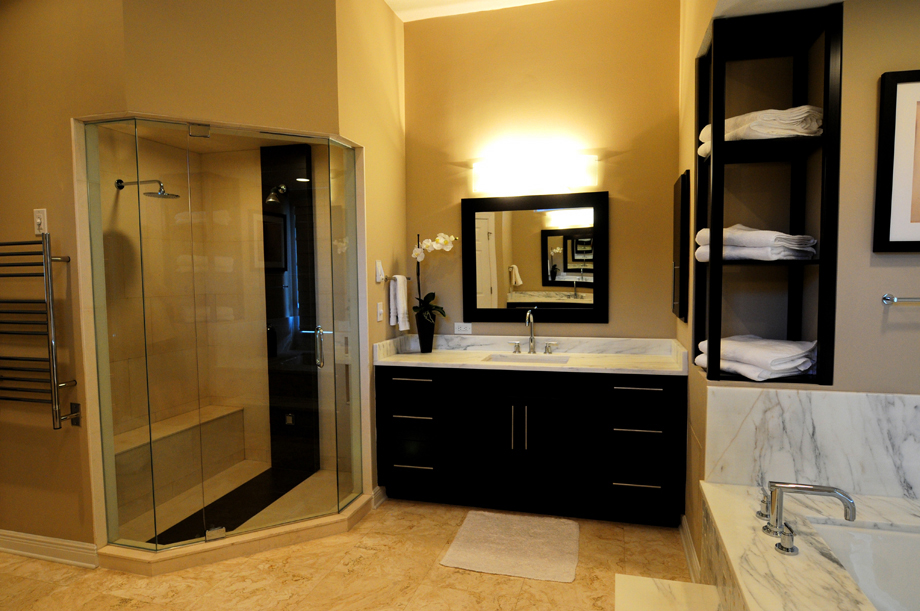 MASTER BATH
BEFORE: A complete gut was in order for the master bathroom.
AFTER: Steam shower with multiple shower heads, music, and brown leather-textured shower tiles were just the begining of the amenities.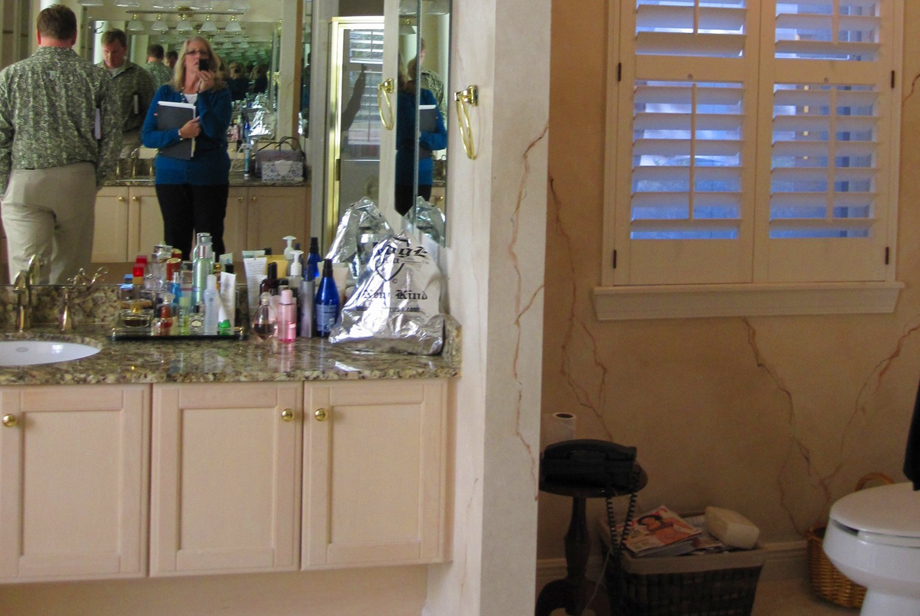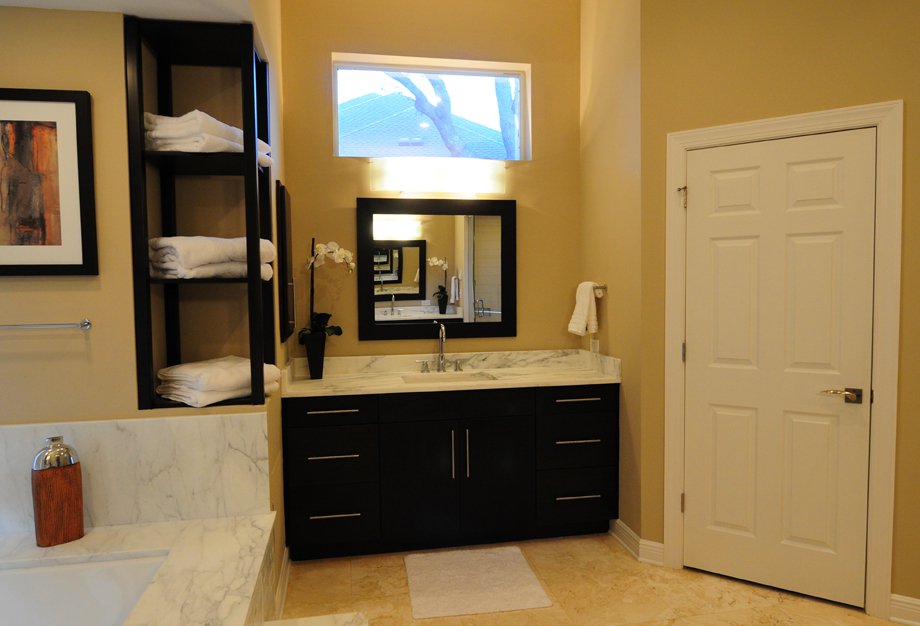 MASTER BATH
BEFORE: Ceiling niches, short cabinets and an open water closet
were just a few of the problems.
AFTER: The matching ceiling niches were removed, custom espresso-color cabinets installed, and the water closet was made private.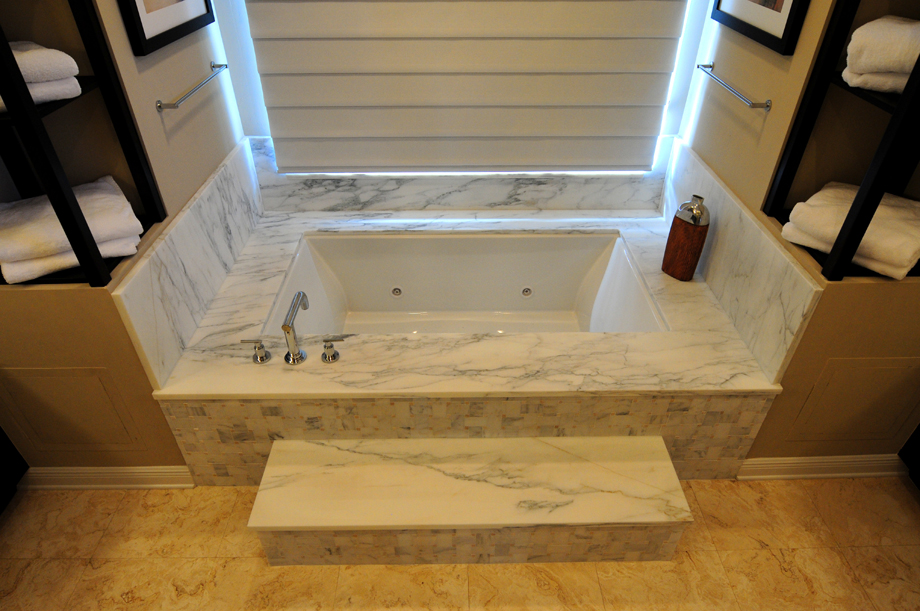 MASTER TUB
BEFORE: The columns had to go!
AFTER: Carrara marble surrounds the new spa tub and custom shelving for towels replaced the columns.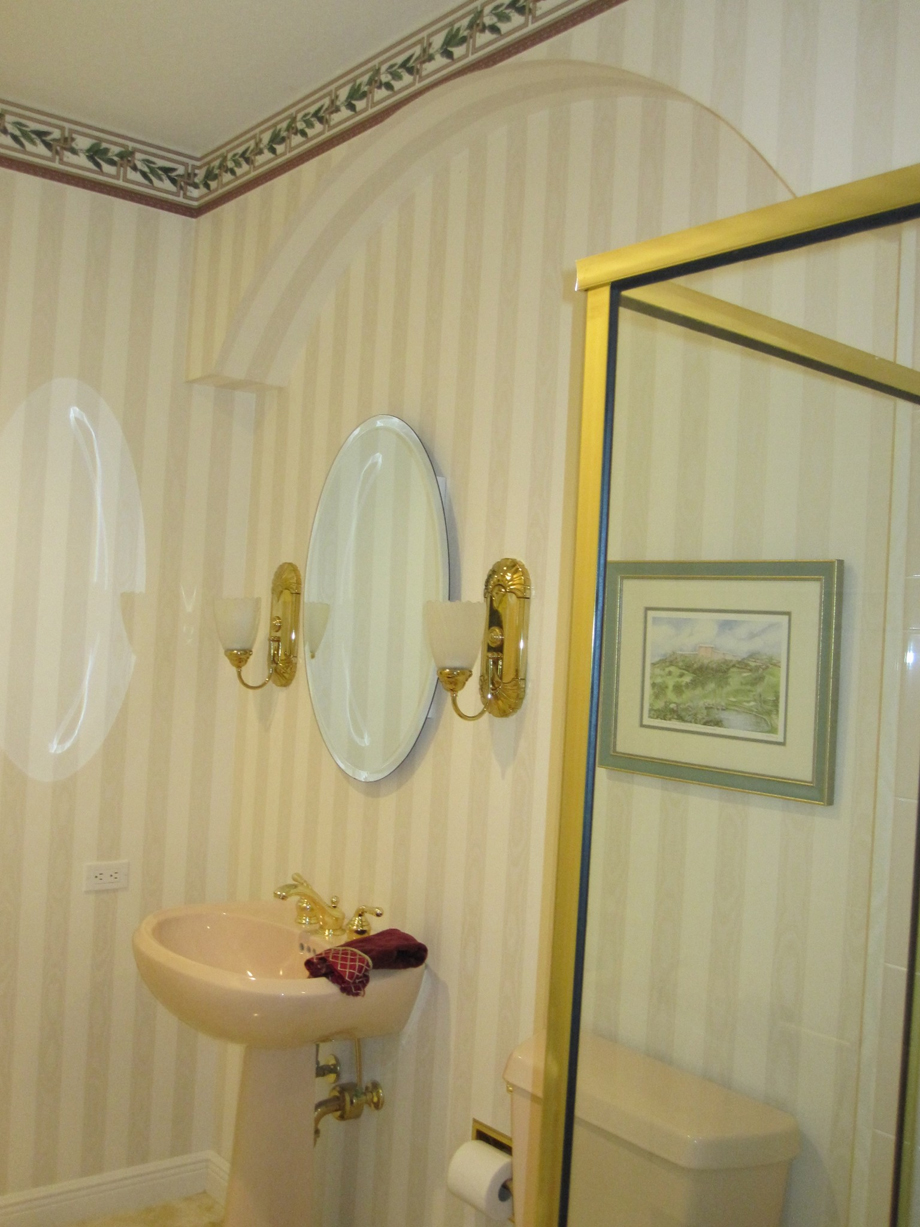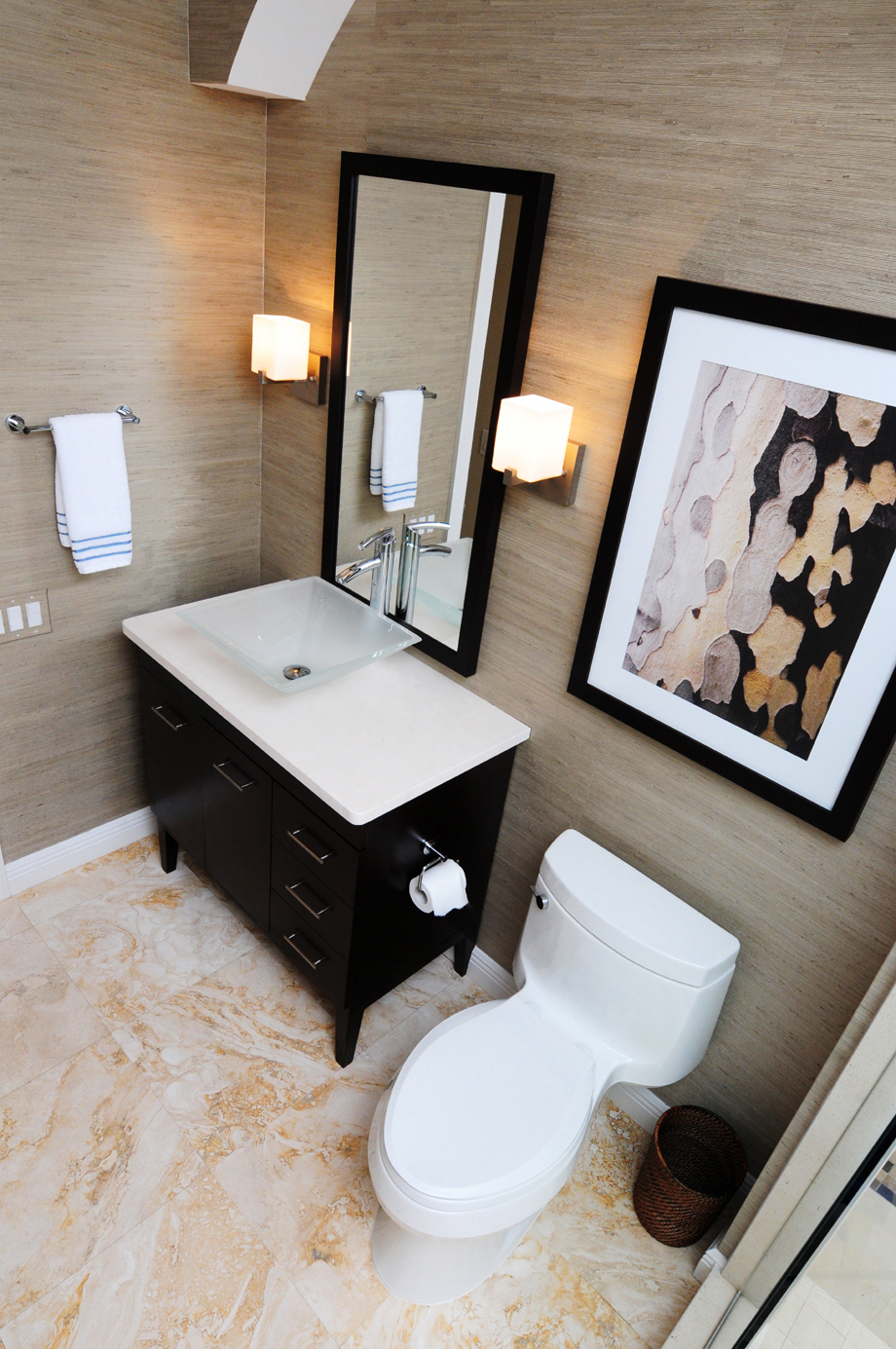 POOL BATH
BEFORE: The last of the 80's holdouts.
AFTER: The final touches of soft contemporary complete this remodel.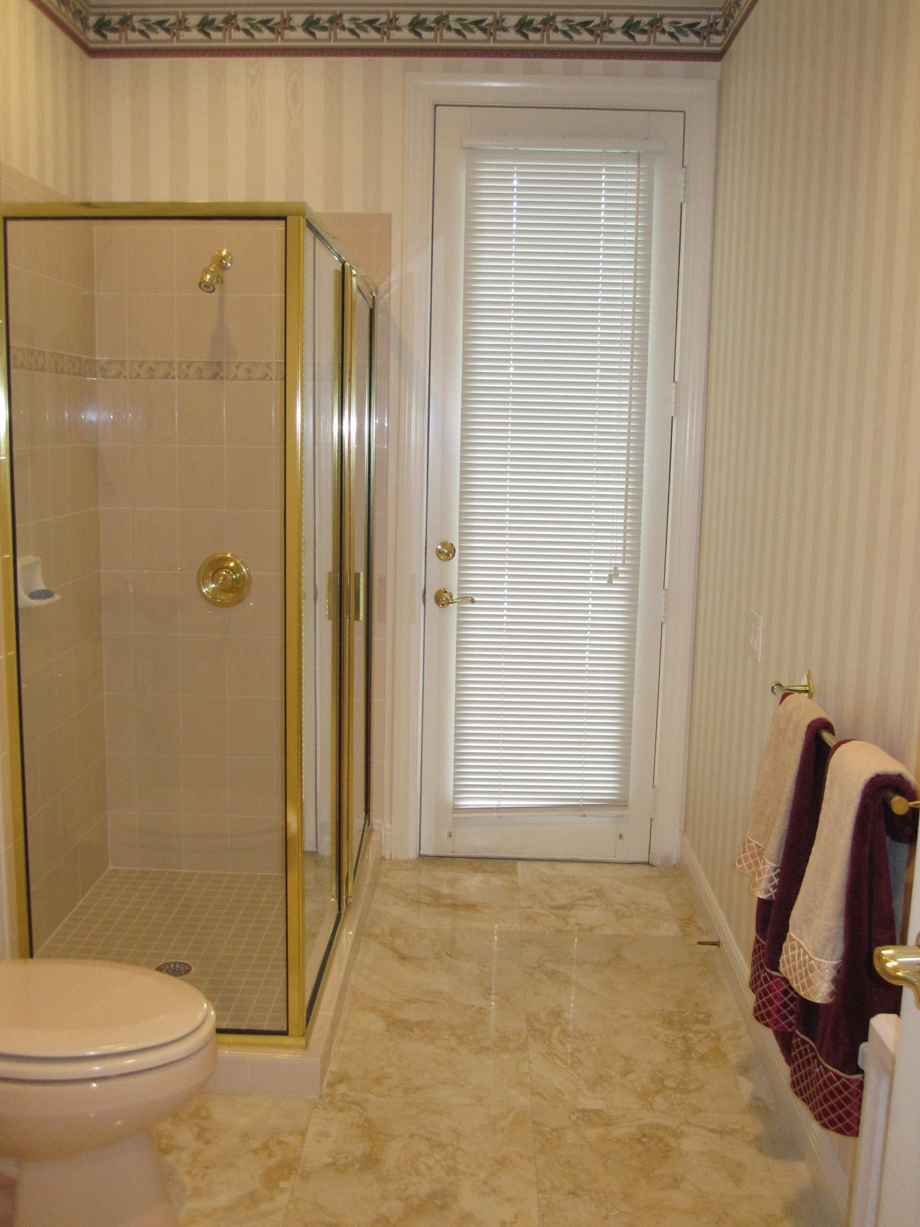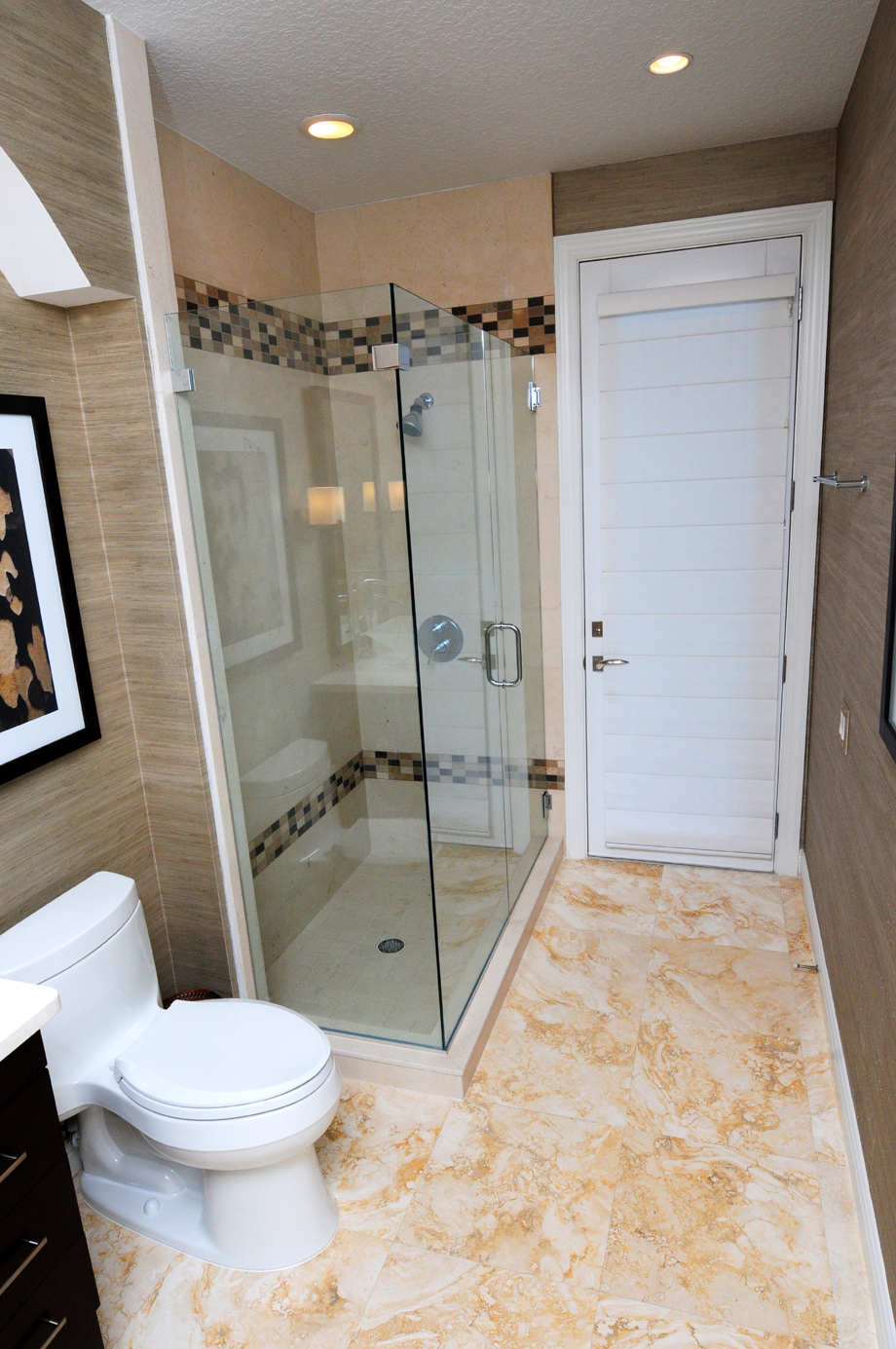 POOL BATH
BEFORE: A very dated pool and guest bath.
AFTER: The shower's travertine now goes to the ceiling,
while the clear, contemporary shower walls highlight the inlaid bands of glass mosaic tile.