New Suburb Beautiful – Outdoor Living Before & After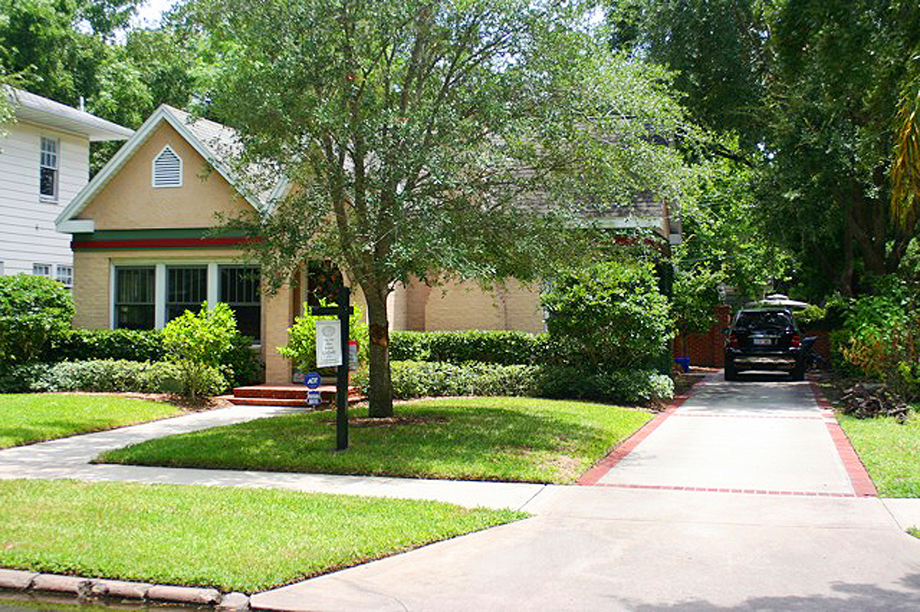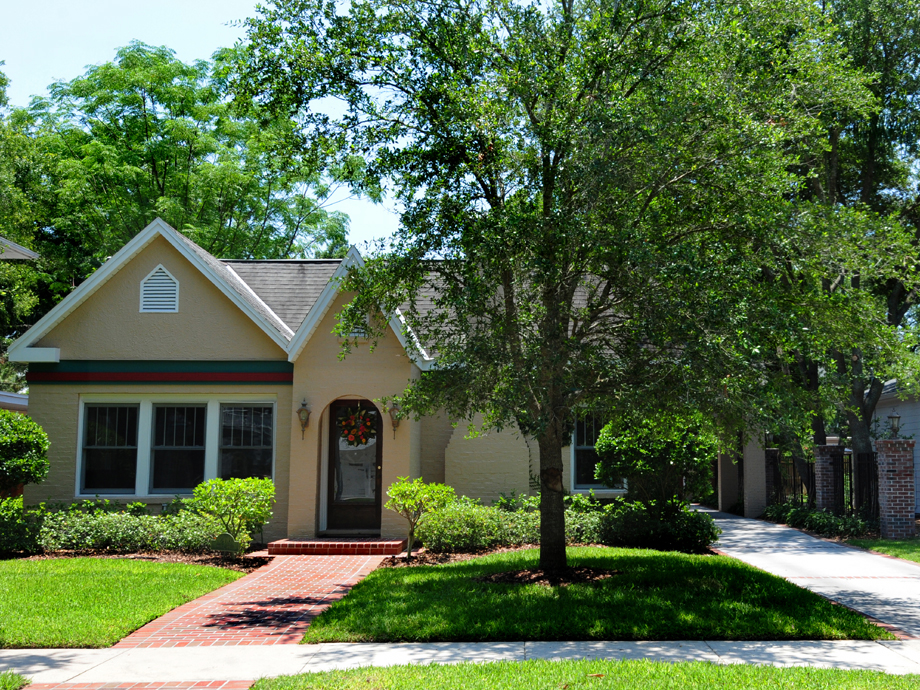 FRONT ELEVATION
BEFORE: It was most important to the homeowners that their addition must respect the original 1930's Tudor Bungalow vernacular as well as the scale and spirit of the surrounding neighborhood. An incredible effort made to adhere to those wishes.
AFTER: From the street, it is not immediately obvious that any transformation has taken place.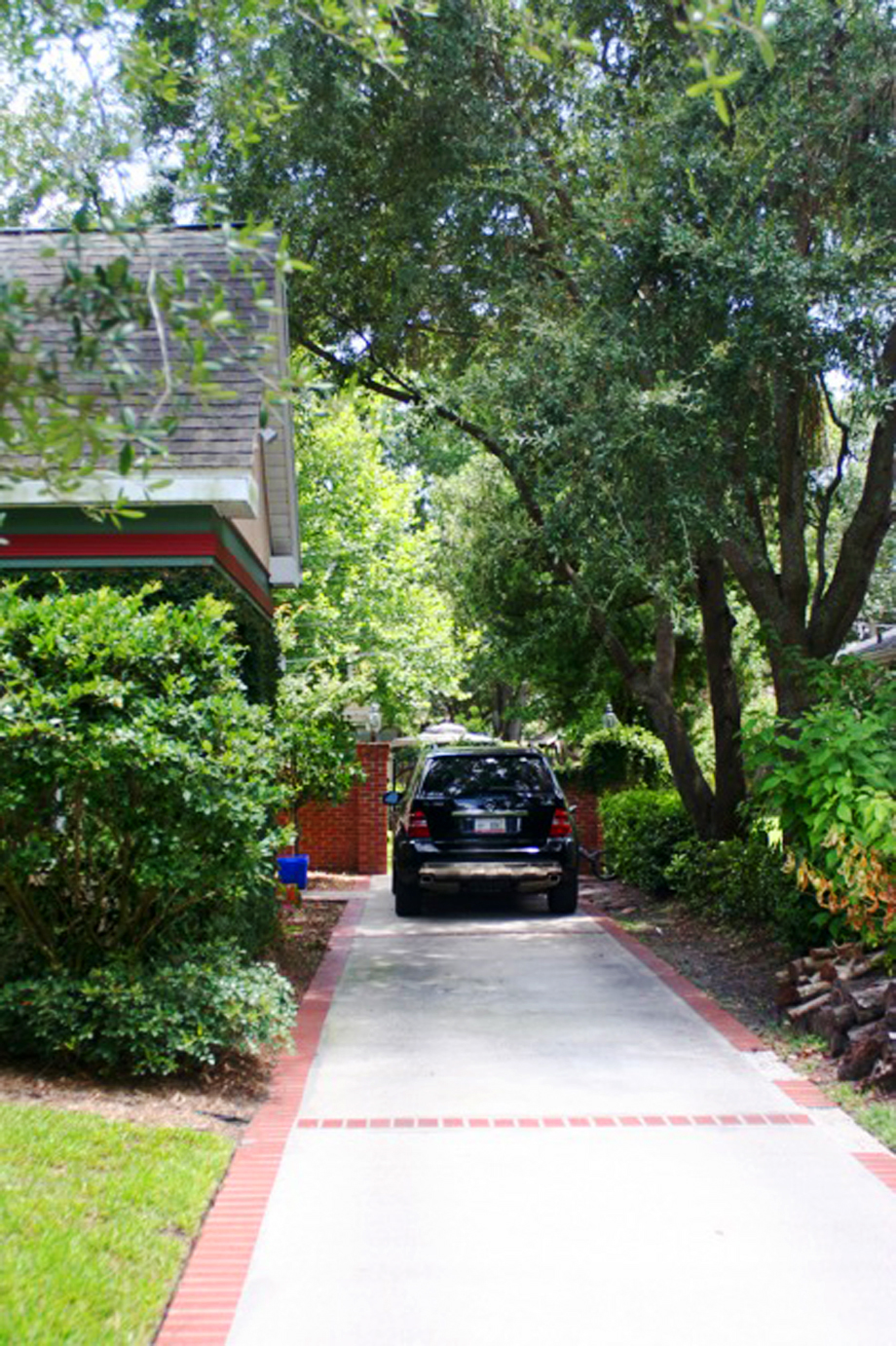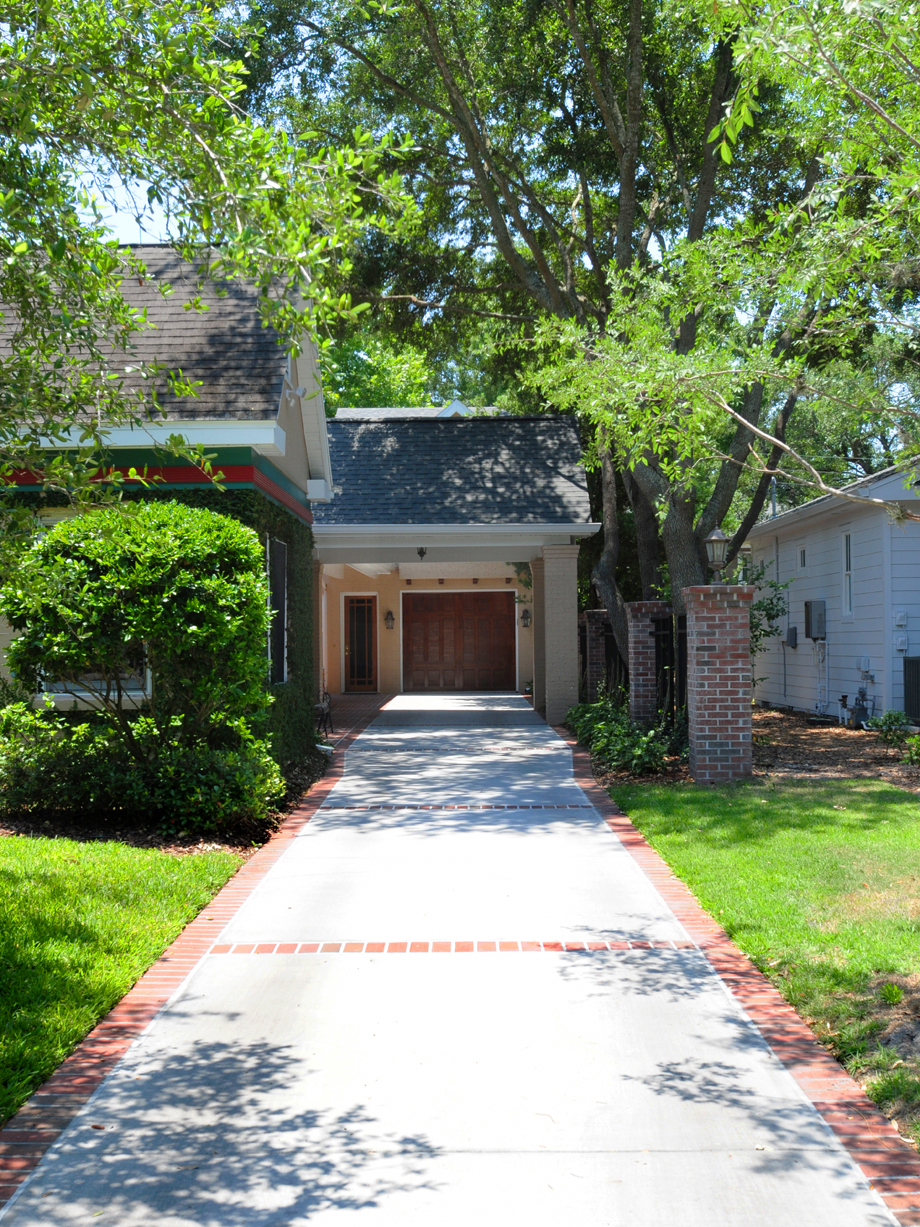 DRIVEWAY
BEFORE: The lot did not allow for expansion in width.
Heading to the back of the lot, and up, was the only way to go.
AFTER: A direct look down the driveway offers a glimpse
that some exciting changes have taken place.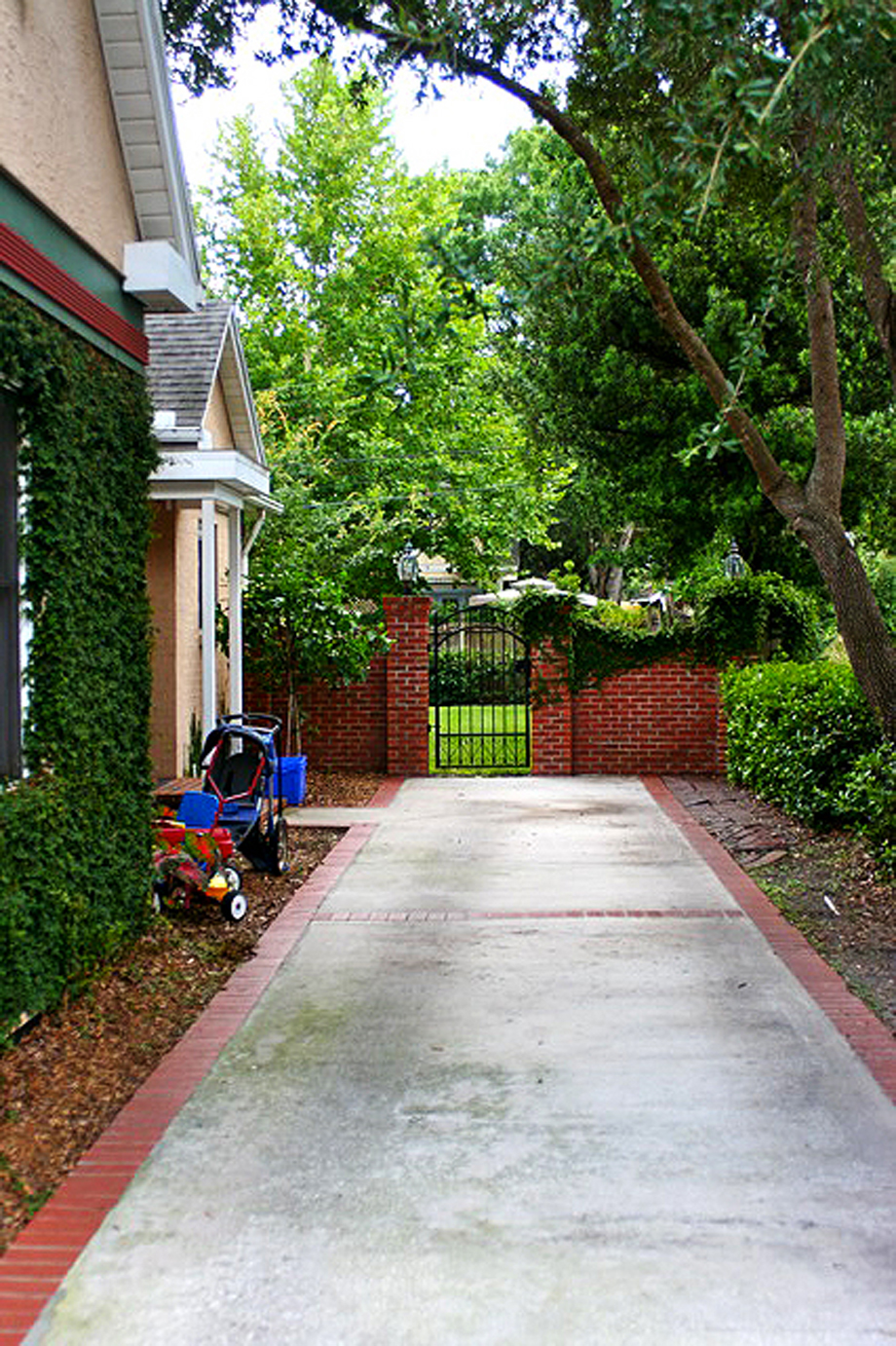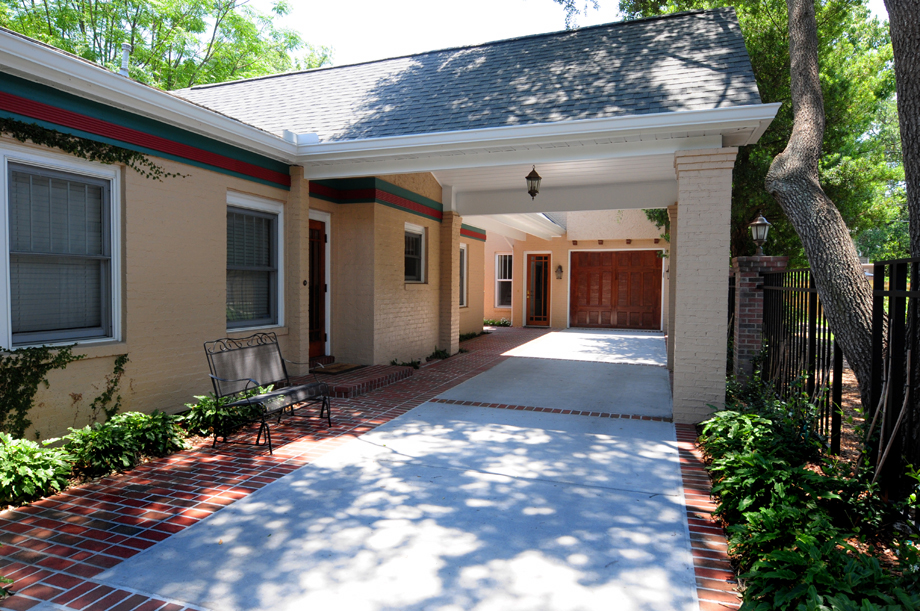 SIDE ENTRANCE
BEFORE: The side entrance had only minimal coverage from the elements.
AFTER: An elegant porte cochere creates an aesthetically pleasing,
as well as functional, transition to the new addition.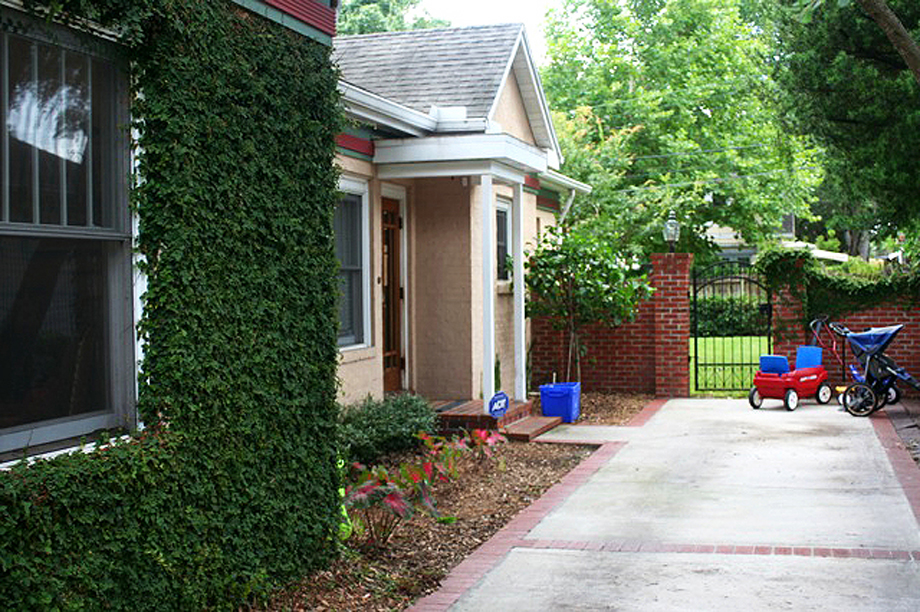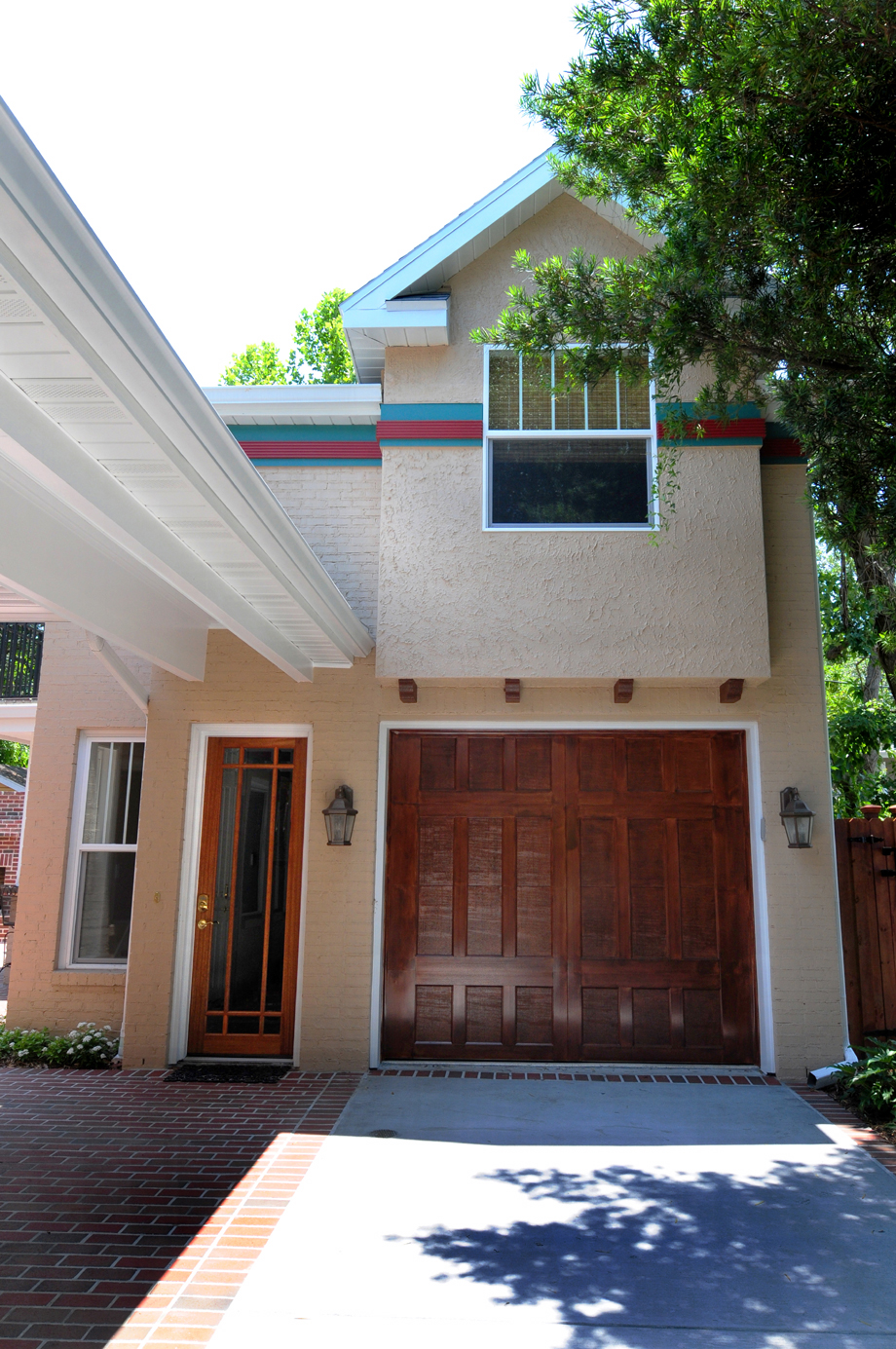 GATE GONE! ADD GARAGE & GUEST QUARTERS
BEFORE: Ready for a new look! Sunset Properties and the homeowners collaborated to make every square foot of this property usable, as well as inviting and comfortable.
AFTER: The two-story addition provides spacious guest accommodations and extra storage, as well as a drive-through garage. This clever garage solves car juggling issues
that often arise with single-lane driveways.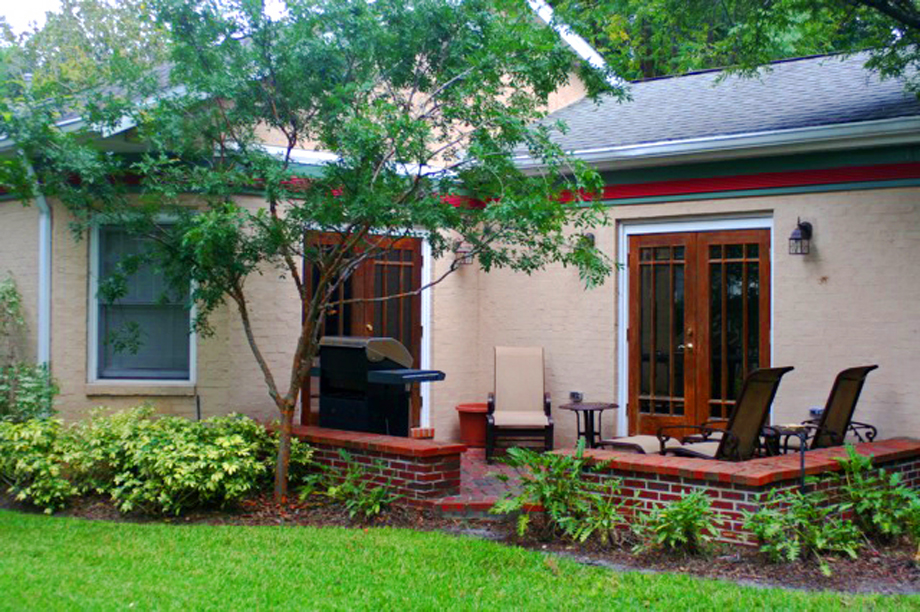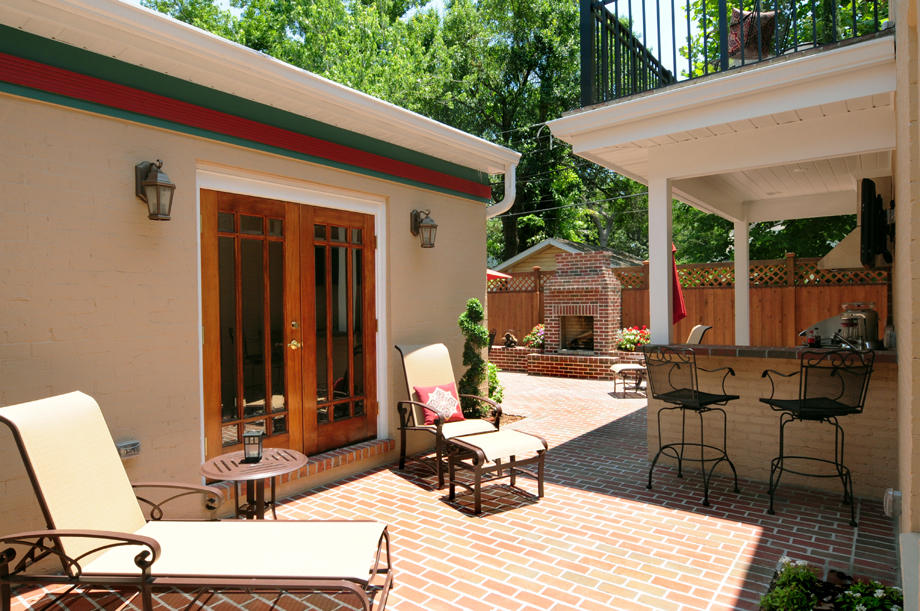 SIDE DECK
BEFORE: A nice space, but not living up to its potential.
AFTER: The client's minimal backyard and entertaining area are maximized
into a multi-purpose, year-round outdoor living space.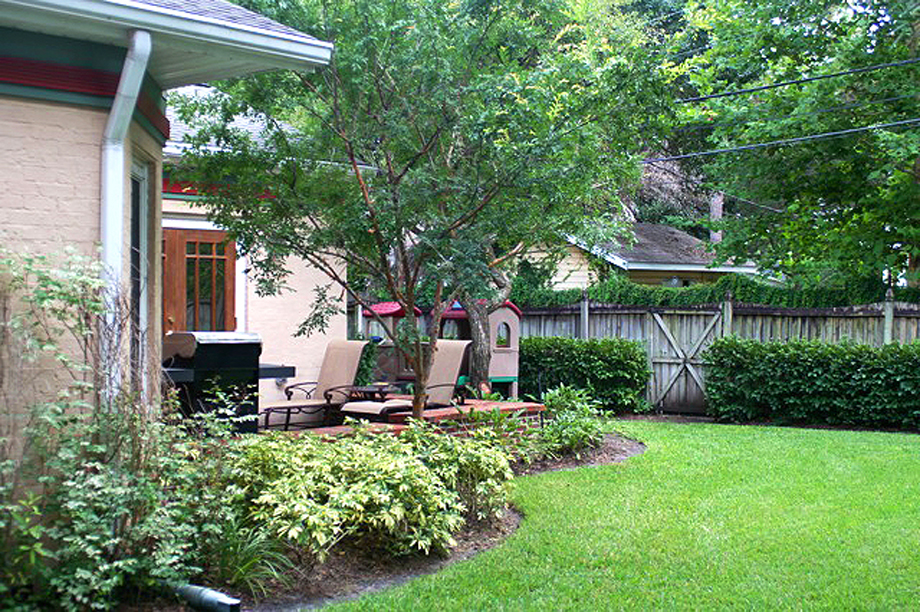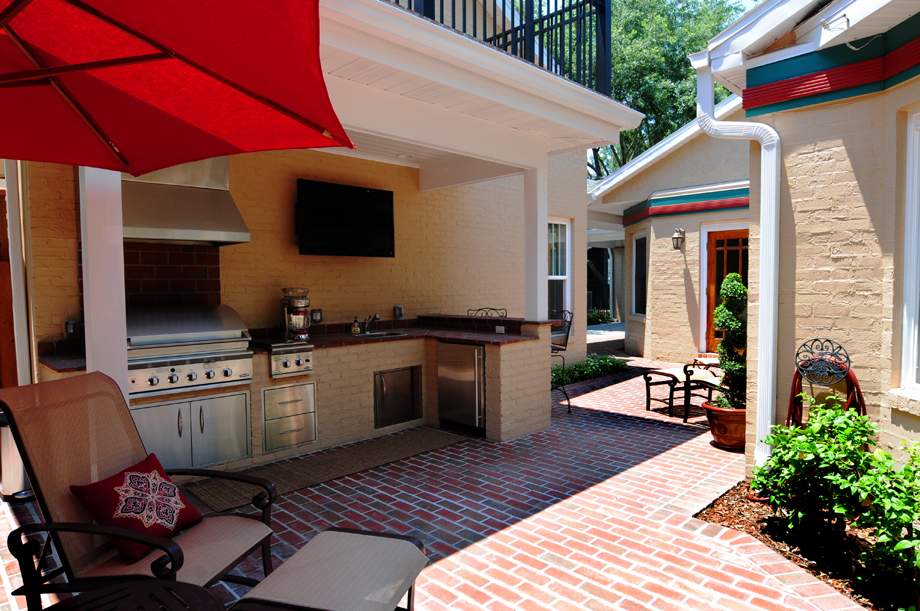 DECK AND GRILL
BEFORE: The patio was cramped even when it was
just the homeowners out there,and the grill had seen better days.
AFTER: This incredible outdoor kitchen, along with multiple seating areas,
are features the homeowners say they will never outgrow.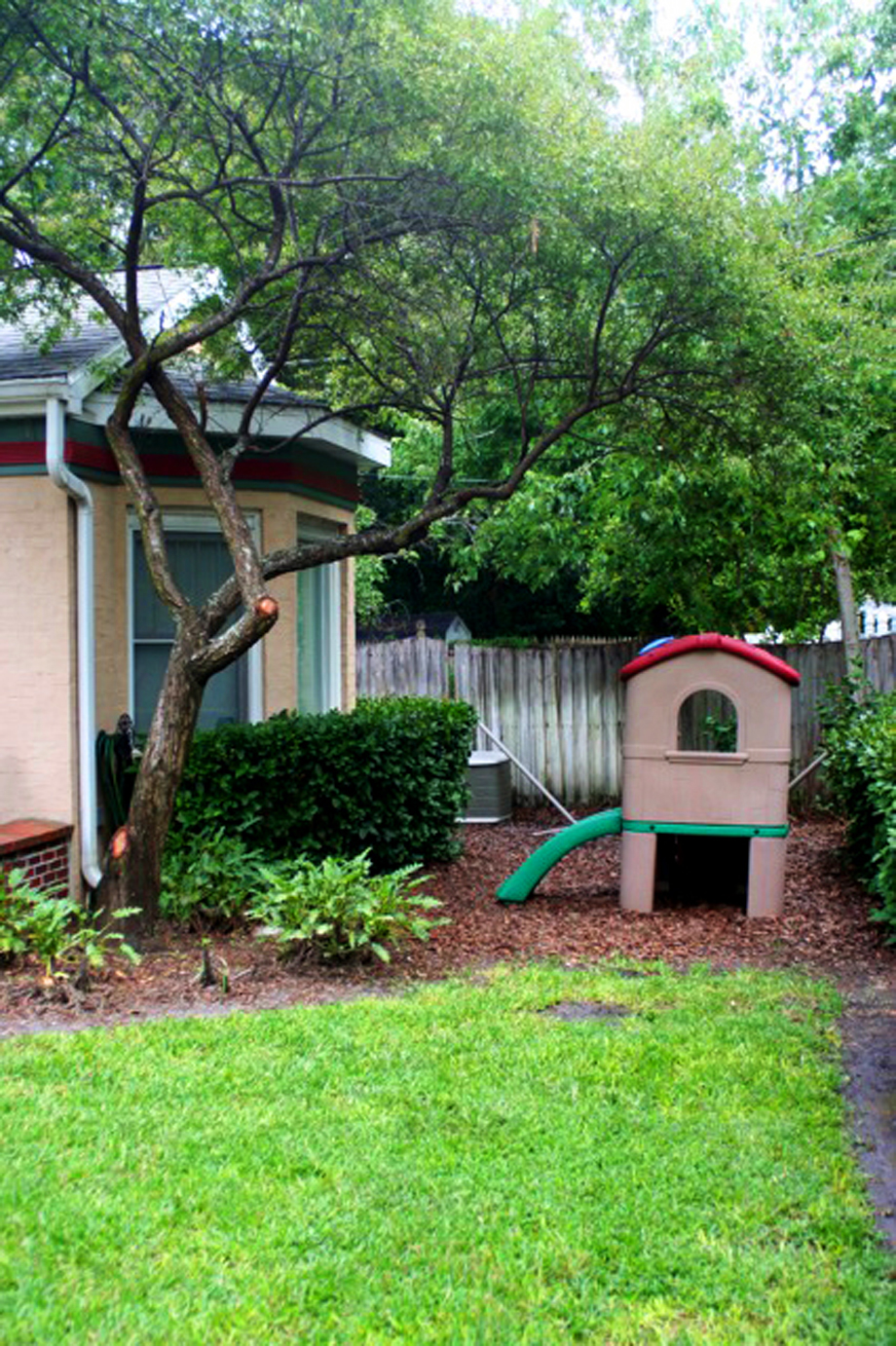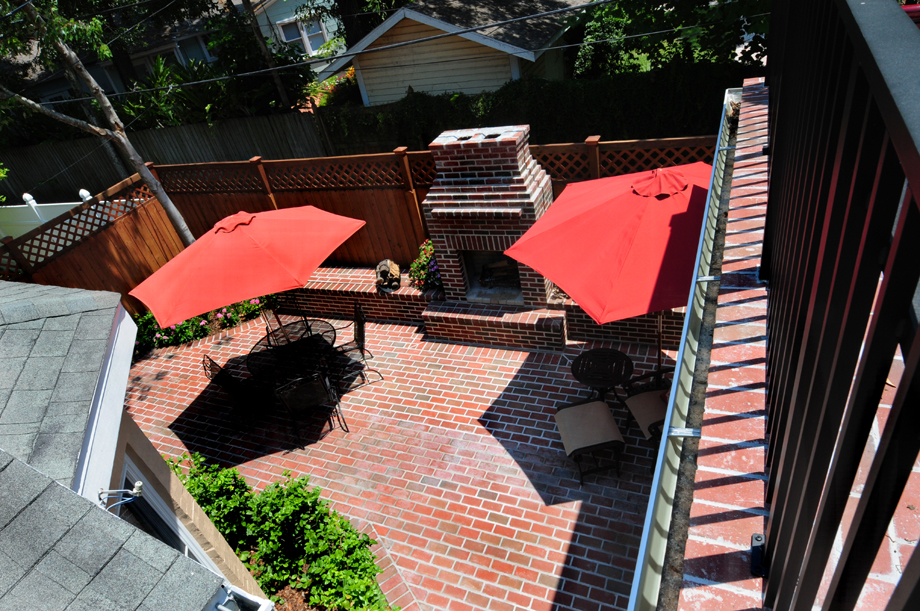 BACKYARD
BEFORE: Only a couple small friends could congregate in the backyard's accommodations.
AFTER: The guest quarter's balcony has a wonderful view of all the action,
and the outdoor fireplace stands ready to ward off any season's chill.