Hyde Park Rescue Mission – Before & After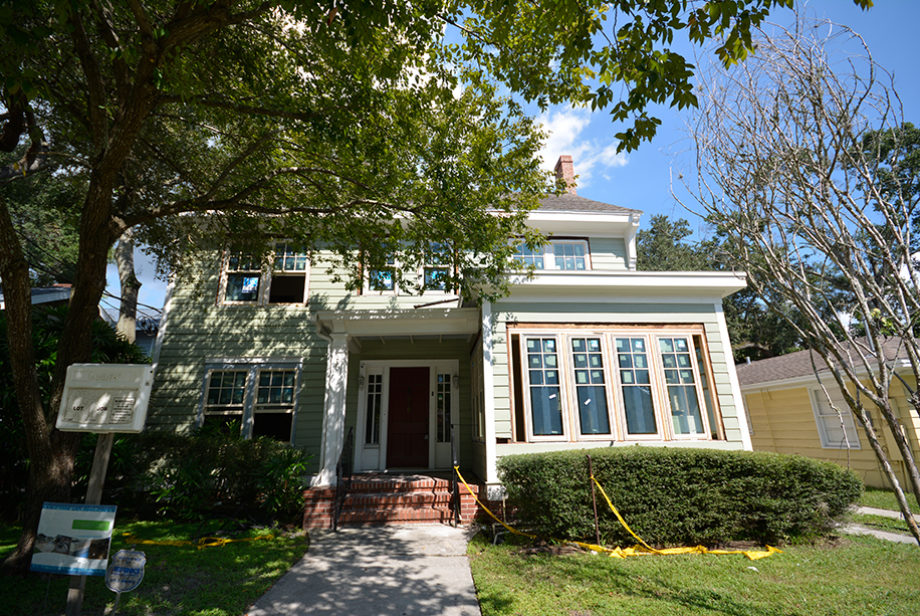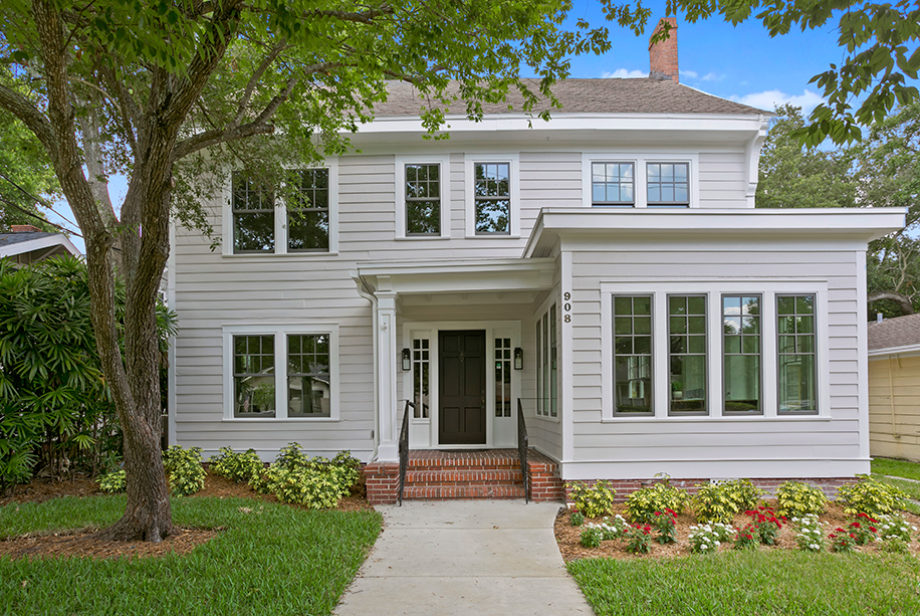 FRONT ELEVATION
BEFORE: Sunset stepped in to assess the damage,
and create a plan to move the project forward.
AFTER: Sunset's team finished this Hyde Park beauty in a timely fashion.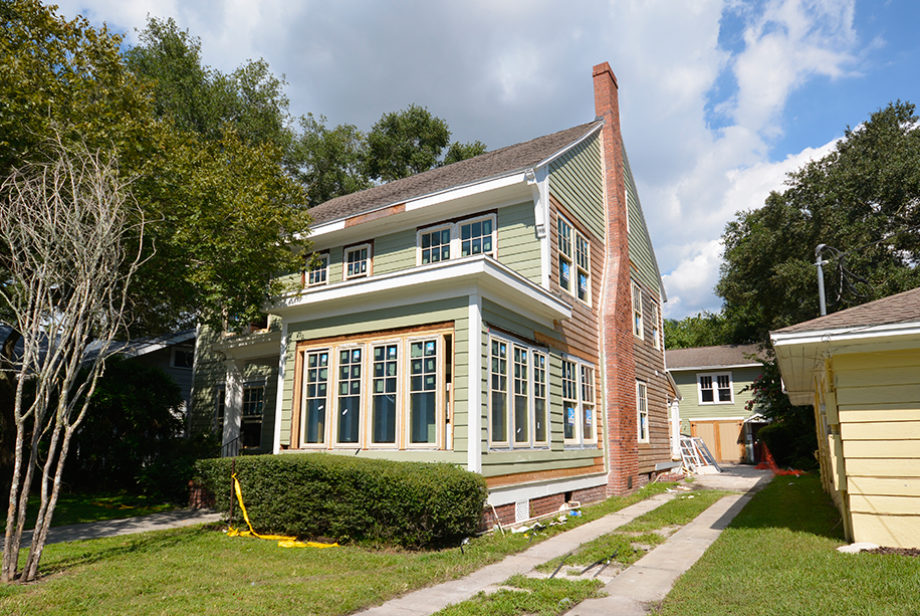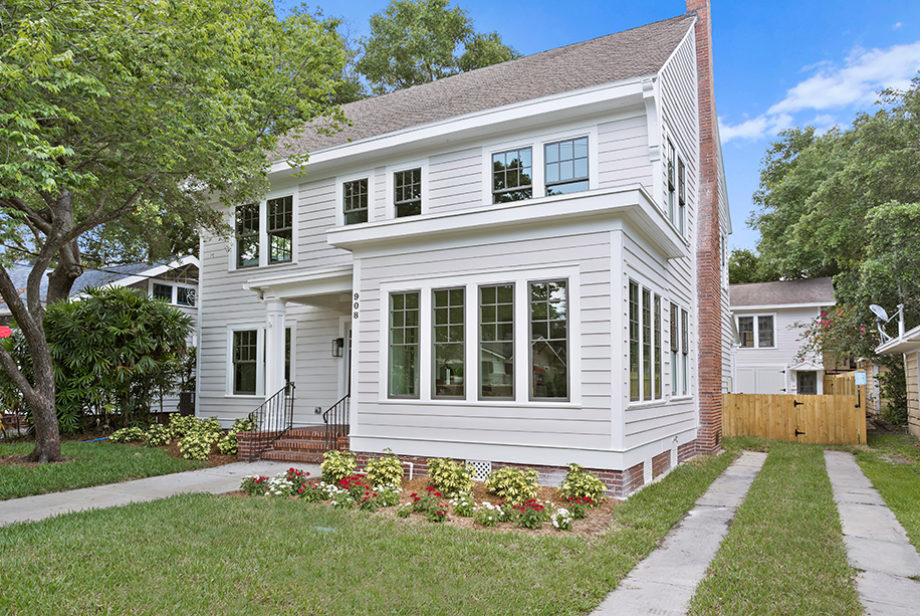 FRONT 3/4 VIEW
BEFORE: Every surface needed attention.
AFTER: All new windows and siding are just a few of the necessities.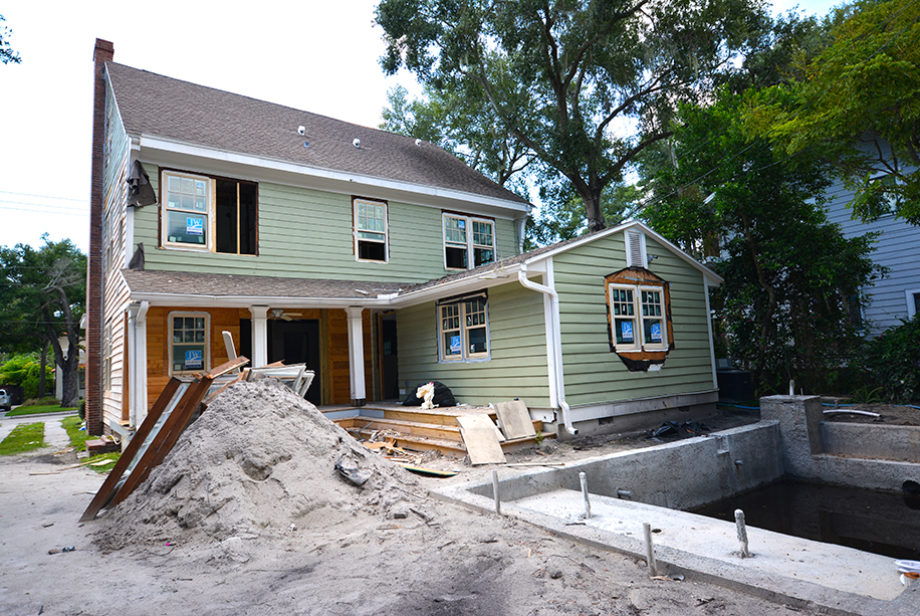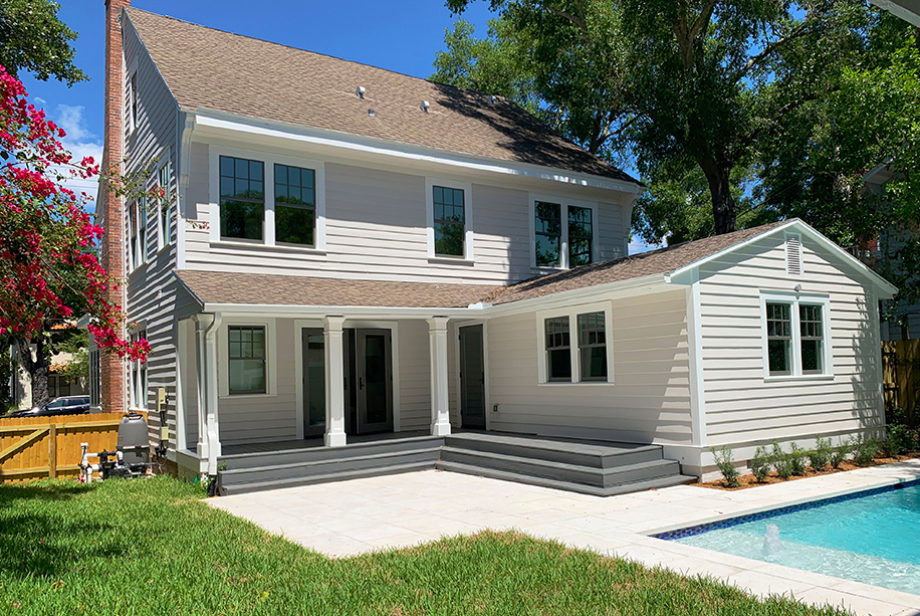 REAR ELEVATION
BEFORE: Additional windows were added just about everywhere.
AFTER: Shaded, al fresco, dining is encouraged by the completed deck and patio area.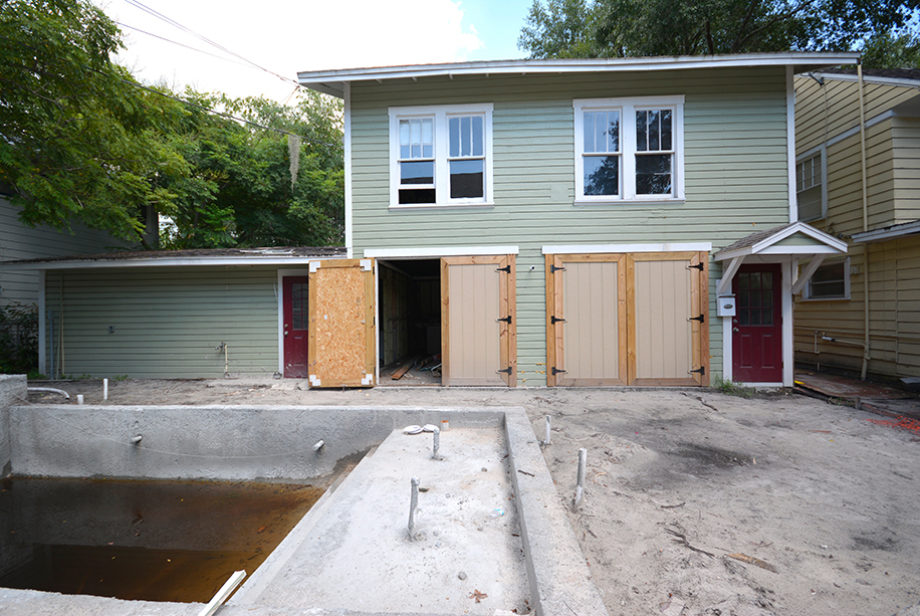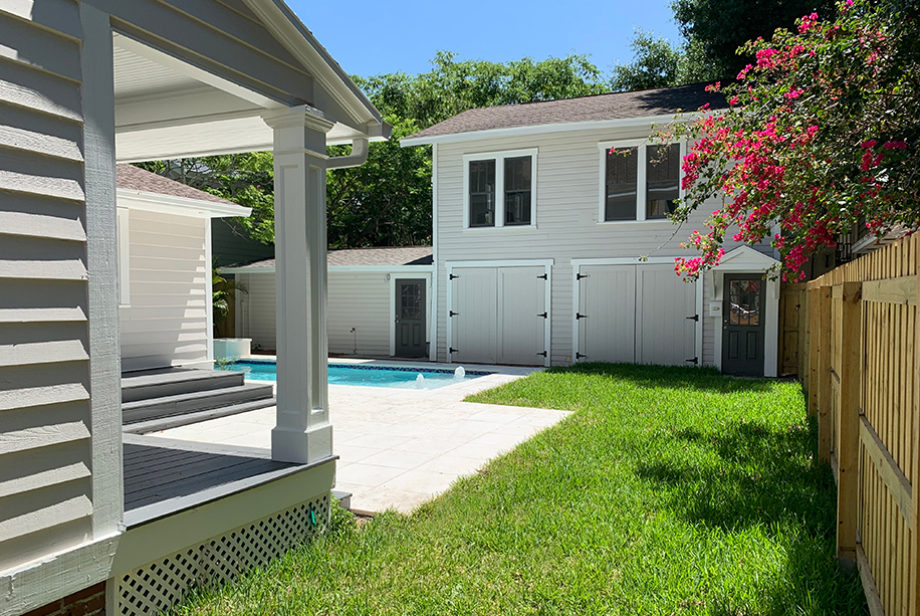 CARRIAGE HOUSE
BEFORE: Gutted to make way for 2 bedrooms, 1 bathroom, plus…
AFTER: A full kitchen and living area make this a self-sustaining retreat.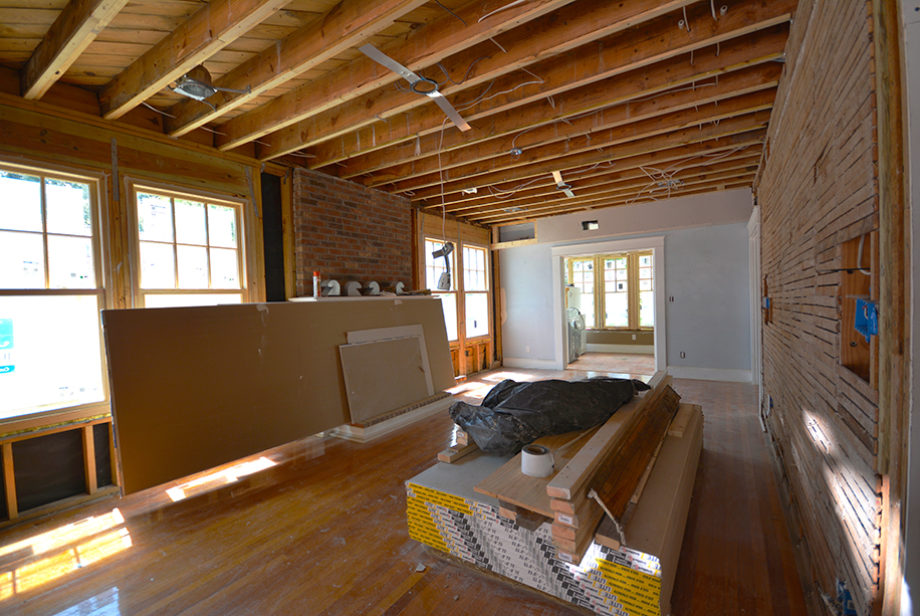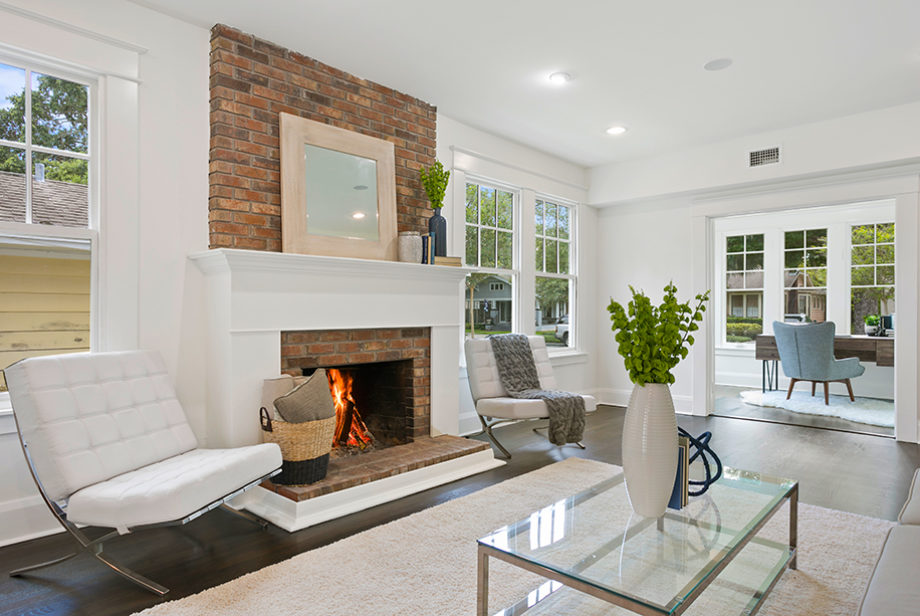 LIVING ROOM
BEFORE: High priority – the fireplace needed to be restored to working order.
AFTER: Most of the hardwoods were salvageable. The dark stain adds to the updated feel.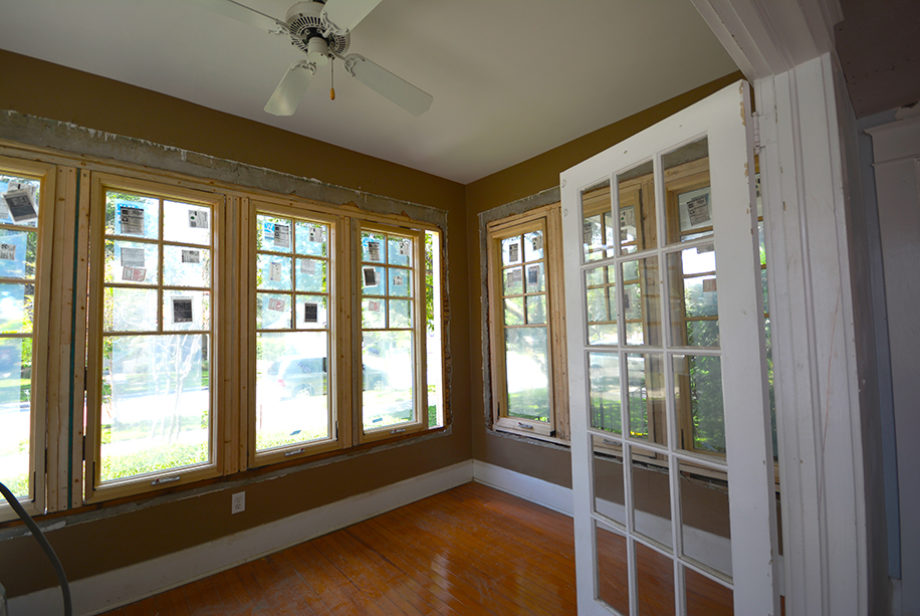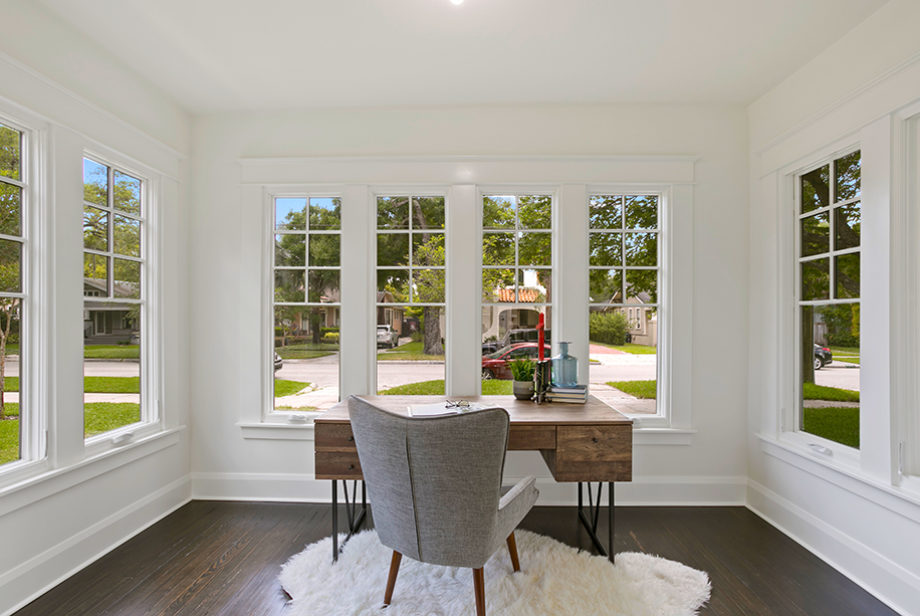 OFFICE NOOK
BEFORE: A space with no real purpose found its calling.
AFTER: A bank of new windows floods the nook with natural light.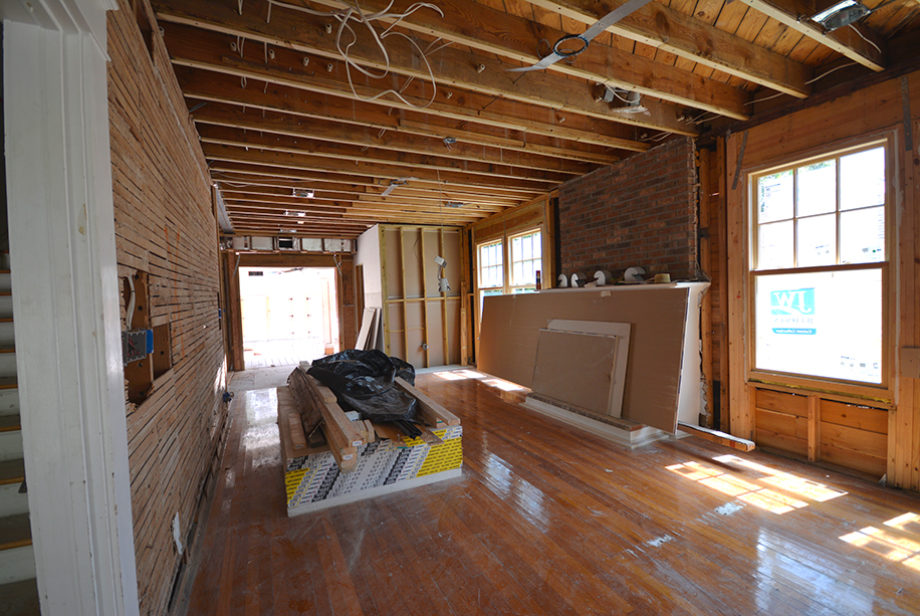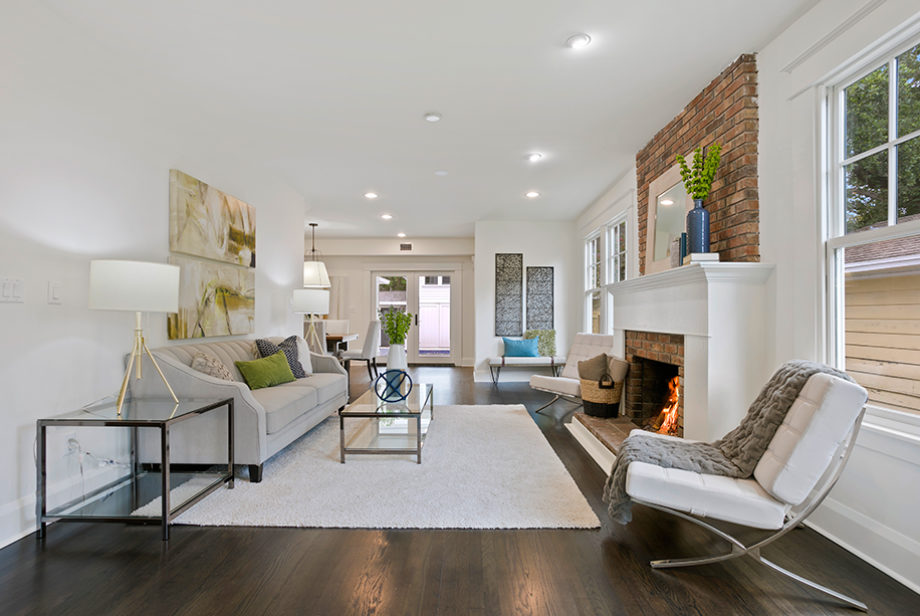 LIVING INTO BREAKFAST AREA
BEFORE: Reconfiguring allowed for a perfectly placed powder room.
AFTER: Open-concept living inspired each space in this home's reincarnation.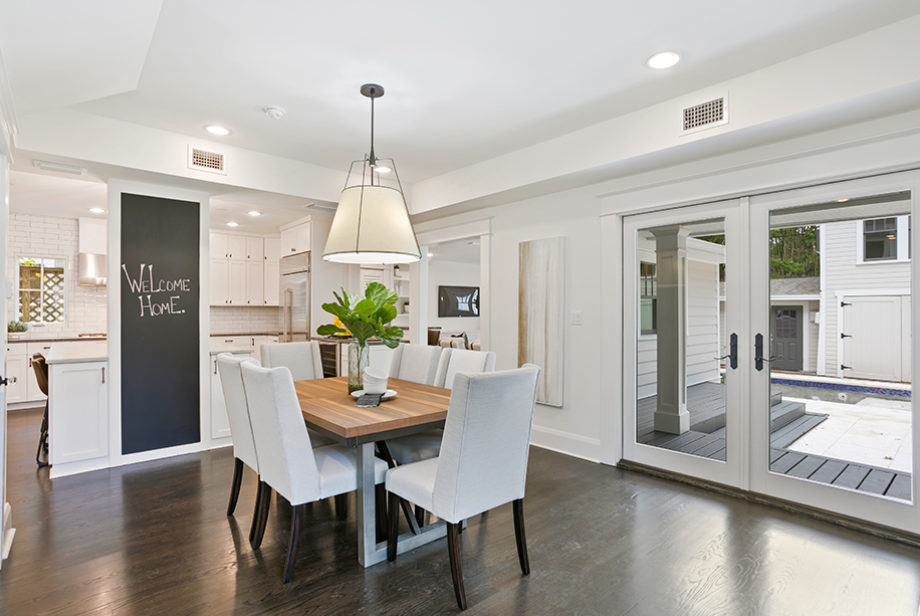 BREAKFAST & BACK DECK
BEFORE:  Attentive design opens this area to multiple rooms as well as the outdoors.
AFTER: The result is a casual dining space with sound function, along with great views.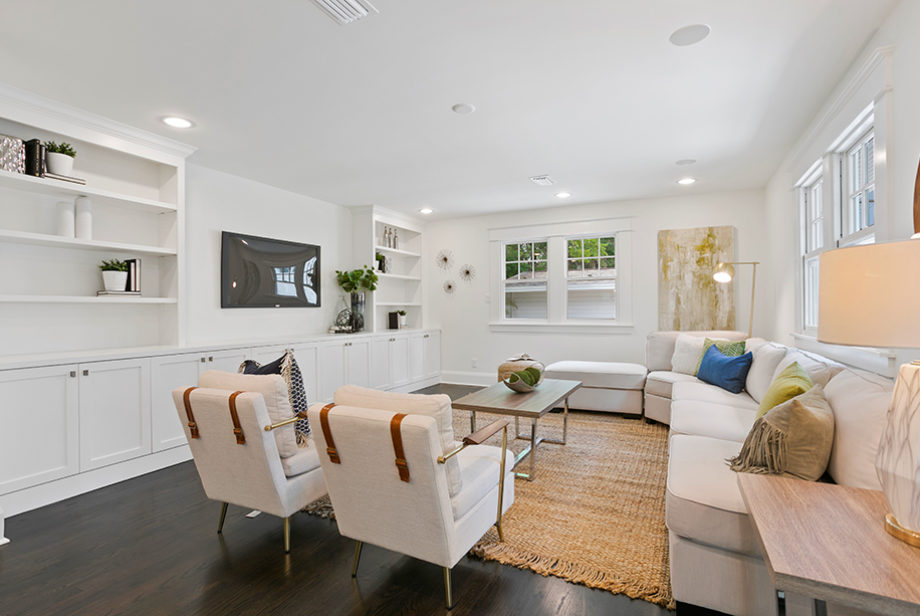 FAMILY ROOM
BEFORE: A dark, uninviting vibe persisted in this space.
AFTER: Inspired custom built-ins, new hardwoods, and natural light
set this room up for untold revelry!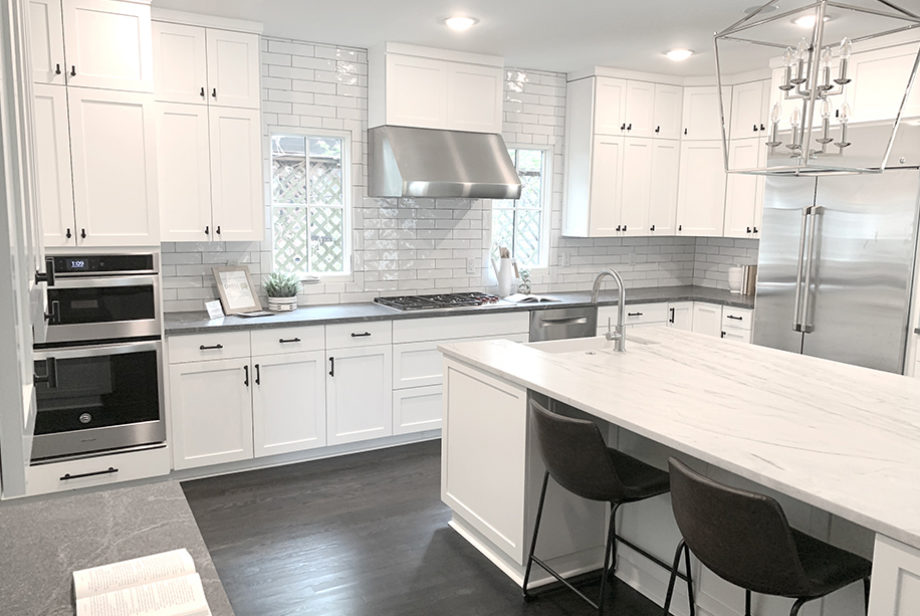 KITCHEN
BEFORE: Replumbing was a necessary part of this reconfiguration.
AFTER: Contemporary design and current finishes extend a broad appeal.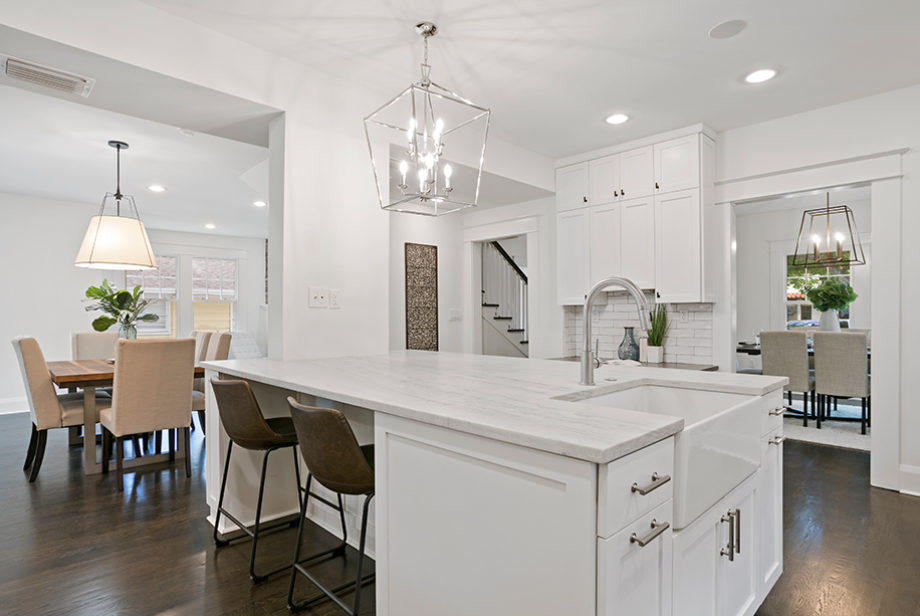 KITCHEN
BEFORE: This kitchen was begging for an island!
AFTER: The farmhouse sink is positioned with perfect site lines.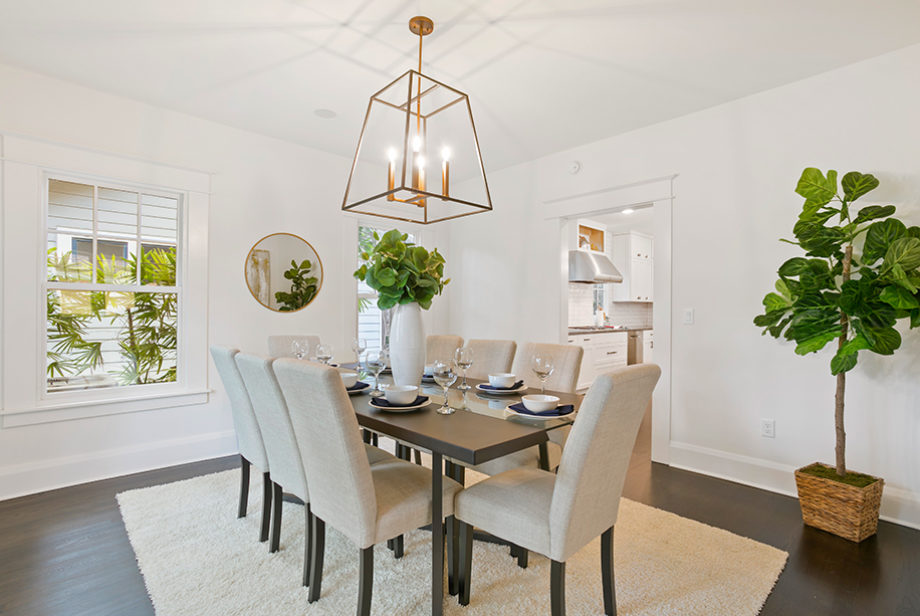 DINING ROOM
BEFORE: Remove. Reconfigure. Replace. 
AFTER: The resulting spacious dining room is primed for entertaining.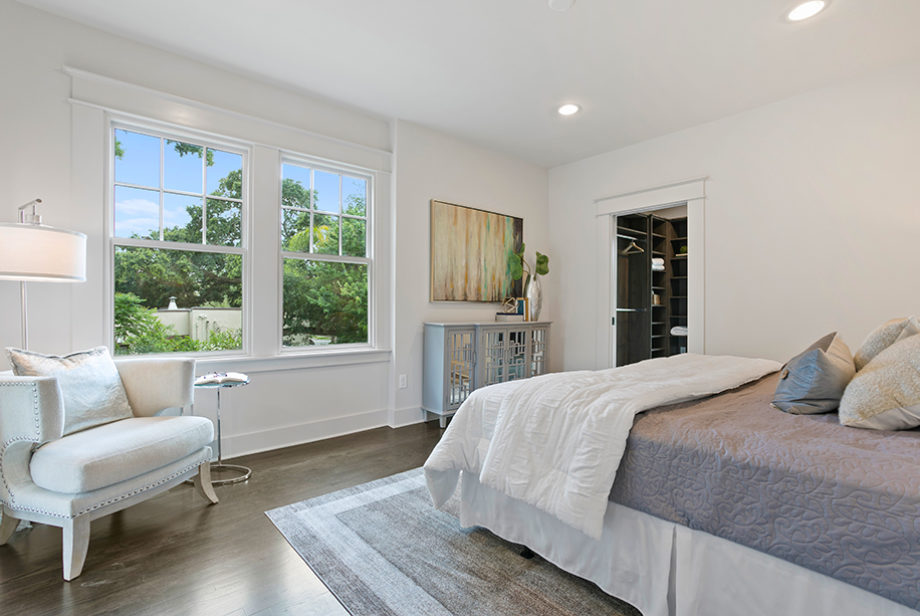 MASTER BEDROOM
BEFORE: There was no closet in the master bedroom. No Closet!
AFTER: This elegant solution defined the bedroom, and provided a generous walk-in closet.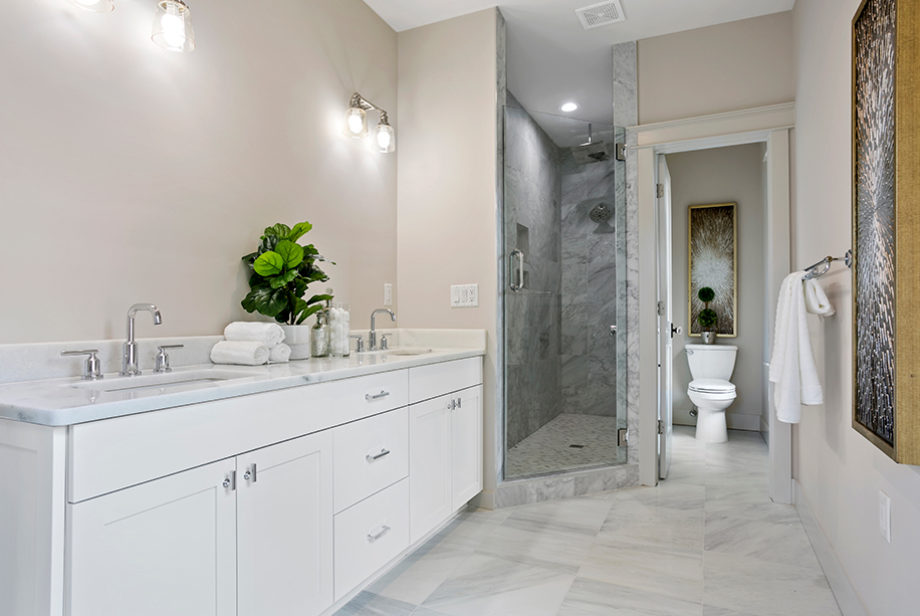 MASTER BATHROOM
BEFORE: The existing master bath was minuscule. Time to incorporate more square footage.
AFTER: The north end received the walk-in shower and loo.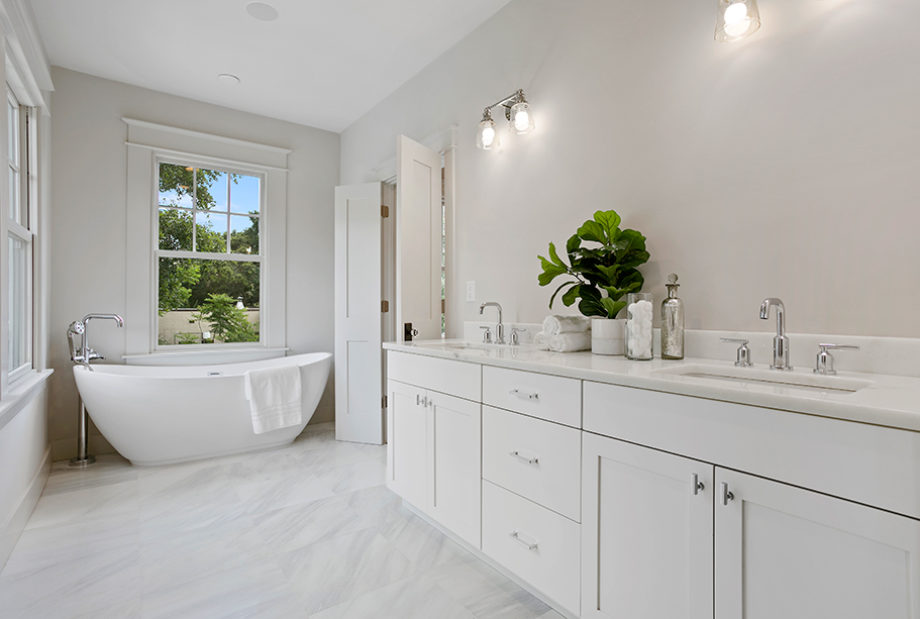 MASTER BATHROOM
BEFORE: The south end centered around relaxation with this gorgeous soaking tub.
AFTER: The backordered mirrors will add the perfect finishing touch to this serenity.